Meet the Heathwood Hall Alumni Council. The purpose of the Alumni Council is to help classmates stay connected to each other and Heathwood Hall.  The Council encourages participation in key school and alumni events, serves as the communication liaison for exciting news, contact updates, and life events, and brings awareness to opportunities for alumni to support the school with their time, talent, and treasure. We meet with them quarterly to hear how we can best serve our alumni. They help guide us in our continuing alumni-engagement efforts. They're great.
---
Amanda Finney '09 is the Deputy Director of Public Affairs at the U.S. Department of Energy. Finney most recently served as the Chief of Staff for the White House Press Office and Special Assistant to the White House Press Secretary Jen Psaki. She was formerly the Associate Director of Policy and Communications for Sidewalk Labs. Prior to joining Sidewalk, she served as the National Deputy Women's Outreach Director for the Mike Bloomberg presidential campaign. She served as the Louisiana State Director and then joined the digital correspondence team for Hillary for America.  Finney served as an organizer for President Obama's 2012 re-election campaign, and a Fellow for the Presidential Inaugural Committee. Previously, she worked in Marketing and Communications at Microsoft. Born in South Carolina, Finney is a graduate of Wake Forest University and holds a MA from Newhouse School of Communications at Syracuse University. 
---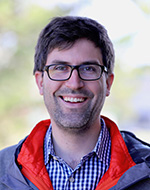 Daniel Freeman '06 graduated from Heathwood Hall in 2006.  Afterwards, he attended Clemson University, where he graduated in 2010 with a Bachelors of Science degree in Finance and a Minor in Spanish.  Daniel currently works as a consultant at Colonial Life in the Enrollment Technology Partnerships department.  He is also a member of the Trustus' improvisational comedy group, The Mothers.  Daniel recognizes all of the advantages gained from his time at Heathwood Hall Episcopal, and is excited to give back to the community that help him establish a strong foundation.  
---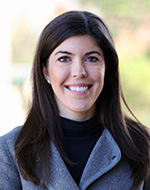 Maggie Becker Prezioso '08 graduated from Heathwood Hall in 2008 after attending for 13 years. She graduated from the University of South Carolina in 2012 with a Bachelor of Science degree in Business Administration and a minor in French and Public Relations. Maggie later went on to the Medical University of South Carolina where she received a Masters in Health Administration in 2016. Maggie now lives in Columbia with her husband Crawford, who also attended Heathwood and was where they first met. They have a 1 year old son, Ford. Maggie currently works at Prisma Health as a Practice Operations Leader for Pediatrics. 
---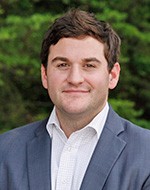 Chase Campolong '06 graduated from Heathwood with the class of 2006. He attended Queens University of Charlotte focusing on Business Administration with specialization in Finance & Economics. He is currently the Business Developer for Landmark Builders; responsible for maintaining relationships with clients and continuing Landmarks targeted approach to new construction projects by identifying industry trends and new market sectors. He cherished my time at HHES and still has life long friends from Heathwood that he sees frequently. 
---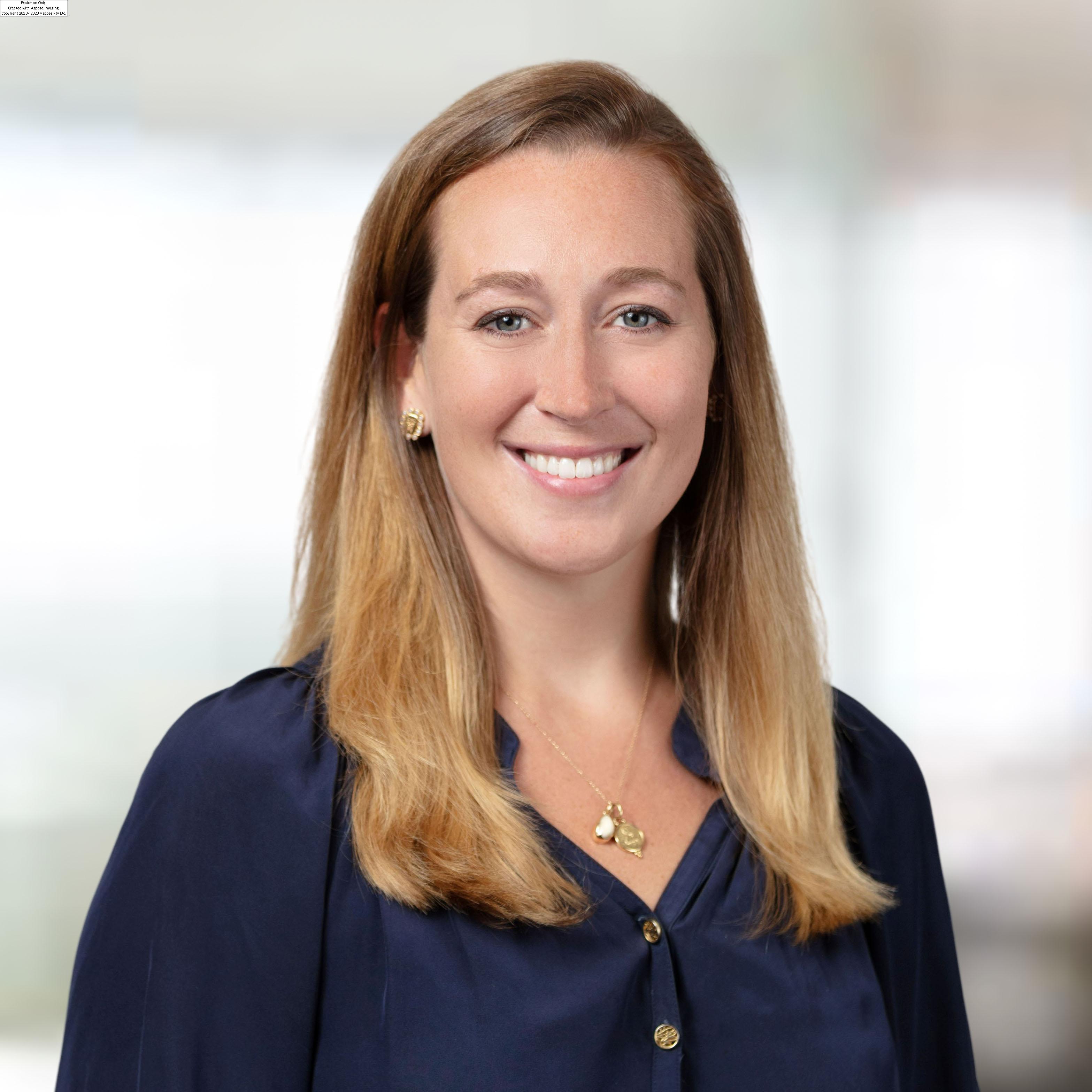 Lizzie Weston '10 graduated from Heathwood in 2010. She went to Washington and Lee University where she received a BA in Environmental Studies before returning to Columbia and attending the South Carolina School of Law. Lizzie lives in Columbia and practices law at Robinson Gray Stepp & Laffitte, LLC. She also serves on the Board for the Contemporaries at the Columbia Art Museum and on the Board for Keep the Midlands Beautiful
---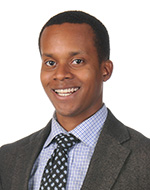 Scott Harriford '11 graduated from Heathwood in 2011. Scott Harriford is a Principal at Hilltop Public Solutions. At Hilltop, he manages large-scale campaigns and provides strategic insight and advice to political and public affairs clients. Most recently Scott was a political appointee at the Small Business Administration and served as the White House liaison. Prior to joining the Small Business Administration he worked on the Biden Campaign as the South Carolina Political Director, and after the primary election he became the Southeastern Political Director for the Biden-Harris campaign. In his role he helped the campaign develop and implement a regional political strategy, he was also responsible for community outreach, strategic planning and political organization. Before joining the Biden campaign, Scott worked in South Carolina's First Congressional District as a Senior Field Director for Congressman Joe Cunningham. In that role he was responsible for leading the district's community outreach program.  Previously he worked on Representative's James Smith and Mandy Powers Norrell's campaign for Governor/ Lieutenant Governor of South Carolina as the Deputy Political Director.  Scott graduated from the University of South Carolina where he had the opportunity to start a small business that focused on hydroponic farm development and consulting. 
---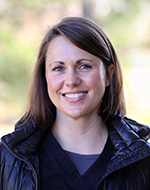 Emma Manning Campolong '00 graduated from Heathwood Hall in 2000.  She attended Wofford College where she received a Bachelor of Arts degree in Art History.  Emma is currently a Territory Manager for Orthofix/Biocraft in their Biostim division.  She is married to John Brett Campolong, also a HHES graduate.  They live in Columbia along with their 2 year old daughter and 2 dogs. 
---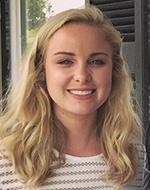 Eliza Nixon Thorne '11 is a member of the class of 2011. She graduated from the University of Georgia in 2015 with a Bachelor of Science degree in fisheries and wildlife biology. After graduation, Eliza moved to Charleston to attend graduate school at the College of Charleston to pursue Master's Degrees in environmental science (MES) and public administration (MPA). Eliza recently moved back to Columbia and currently works for the Department of Health and Environmental Control (DHEC). At DHEC, she coordinates the SC Adopt-a-Stream program and is the Savannah Watershed manager. She recognizes the impact that Heathwood has on her life, and she looks forward to giving back to HHES by strengthening connections within alumni and with the larger Columbia community.
---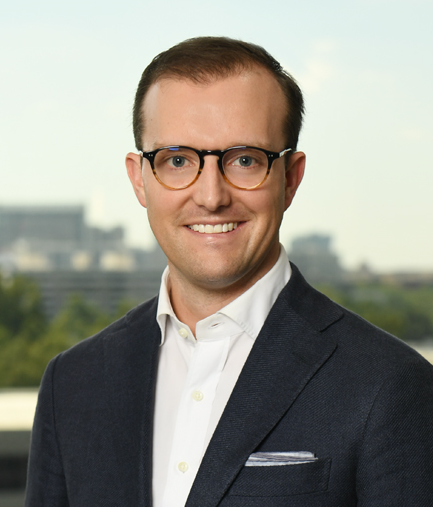 Hampton Graham '07 graduated from Heathwood Hall in 2007. He attended the College of Charleston where he received a Bachelor of Science degree in Business Administration with a concentration in Finance. Hampton resides in Atlanta and is currently a Vice President with Brookwood Associates, a middle-market investment bank specializing in sell-side mergers and acquisitions for family-owned and sponsor-backed companies, buy-side advisory services for international companies, and private institutional financings. He is an active member of the Association for Corporate Growth, Southern Capital Forum, and Atlanta Alternative Investment Group.
---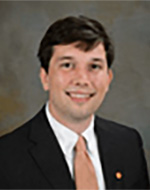 Walker Sojourner '10 graduated Heathwood Hall in 2010. Walker has been an active member and participant of the Heathwood community in athletics, the arts, and campus life. He graduated from Clemson University in 2014 with a B.S degree and then went on to receive his Master of Real Estate Development in 2017. Walker is currently a Development Manager at Columbia Development and assists the lead principals in management, research, and financial underwriting support on development projects throughout the Southeastern United States. An active member of the community, Walker is a member of the Urban Land Institute Midlands Executive Committee, is a member of ICSC Next Gen and he also serves as a mentor with Big Brothers Big Sisters. 
---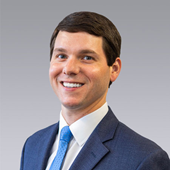 Allen Wilkerson '06  graduated from Heathwood Hall in 2006. He attended Wofford College where he received a Bachelor of Arts degree in Finance with a minor in Government. Allen is a Vice President and Shareholder at Colliers International South Carolina representing companies in commercial real estate consulting, leasing and sales. Allen was appointed to the South Carolina Real Estate Commission by Governor Henry McMaster, serves on the Board of Directors for the Central Carolina Realtors Association and serves as a member of the Board of Directors for Home Works of America.  Allen lives in Forest Acres with his wife, Elizabeth, and their daughter Ellie who will be attending Heathwood in the fall. 
---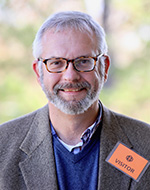 Tommy Price '88 grew up in Columbia and graduated from Heathwood in 1988.  While at Heathwood, he was very involved, both in sports and politics, including being on Student Council as Senior Class representative.  He was captain of the football team in 1988 and played on the 1987 state championship team.  He was also captain of the basketball team in 1988. After graduating from Heathwood, Tommy attended the University of Alabama in Tuscaloosa.  In 1997, he became Managing Partner of Za's Brick Oven Pizza. Under his leadership, Za's was voted "Best Pizza Restaurant" multiple years by The State Newspaper, Columbia Metropolitan Magazine, and The Free Times. Tommy left the restaurant industry in 2009.  He has been a Retail and Business Sales Associate with Cellular Sales Verizon Wireless since 2009.  Tommy stepped back into the restaurant business in 2018 as Managing Partner of Citta Del Cotone, an authentic Italian pizza restaurant on Sumter Street in Columbia's up-and-coming Cottontown neighborhood. Tommy's community involvement is extensive.  He's been everything from President of the Columbia Restaurant Association to a soup kitchen volunteer at Trinity Episcopal Cathedral.  He spent many years as either President or Chairman of the Hootie and the Blowfish Monday after the Masters golf tournament.Tommy's pride and joy are his two children (Margot: 13 and Thomas: 11).  He enjoys coaching youth sports, watching Alabama football, and attending as many Bible studies as his schedule will allow.
---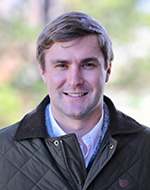 JD Whalen '05 graduated from Heathwood Hall in 2005. He attended Presbyterian College where he received a Bachelor of Science degree in Political Science. Upon returning to Columbia, JD joined The Benefit Company, an industry leading providing benefits administration solutions for large employers, and is currently Direct of Business Development focused on new business development.
---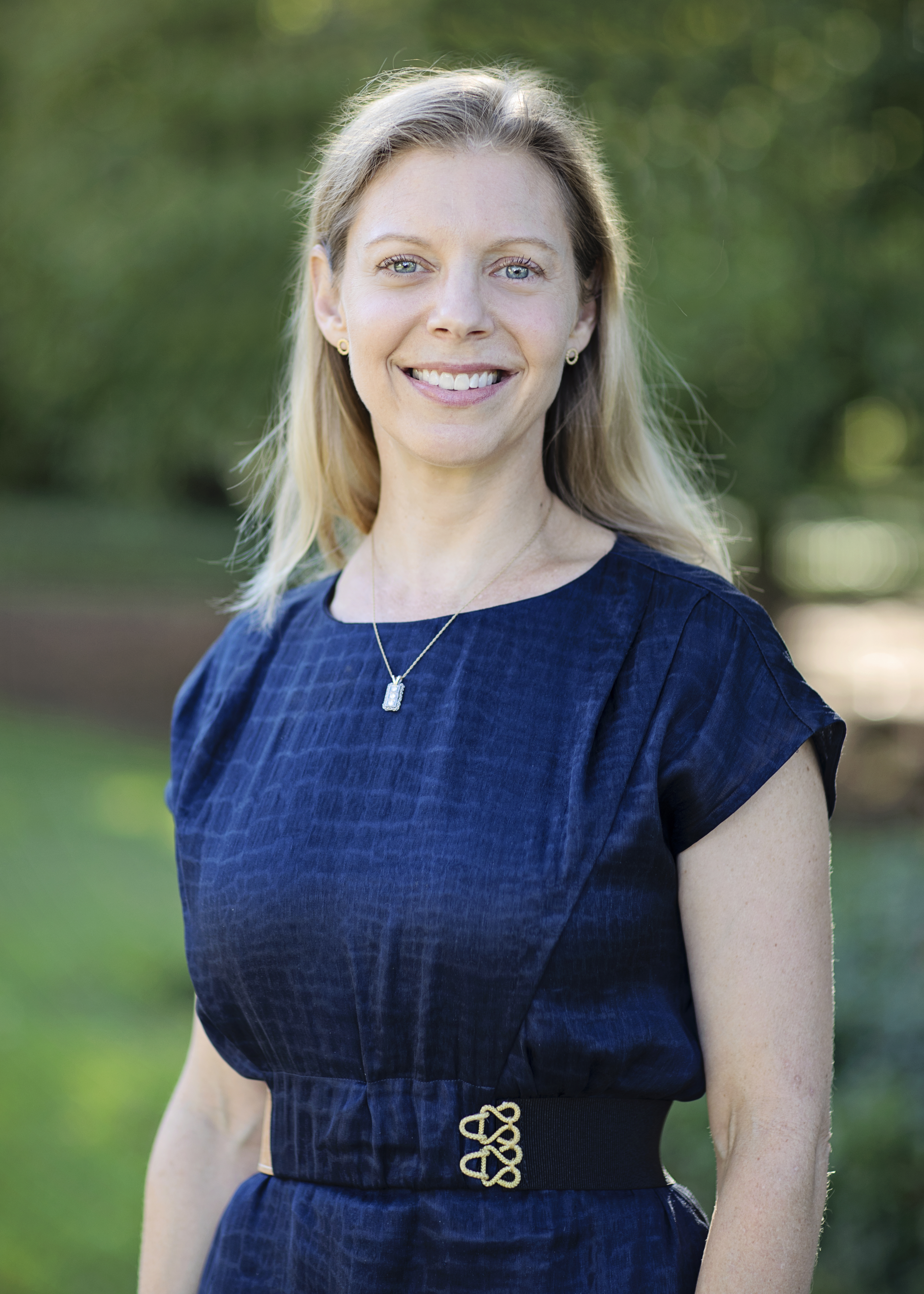 Elizabeth Wolfe '95 graduated from Heathwood Hall in 1995. She earned a Bachelor's degree in English and Russian from Smith College and studied international relations at Johns Hopkins SAIS. She is a residential Realtor at Wolfe & Taylor, helping people buy and sell homes around the Midlands. After college, Elizabeth was a newspaper reporter in Moscow and worked in journalism and politics in Washington, DC. She moved back to Columbia in 2012 and enjoyed a career in nonprofit fundraising before earning her real estate license. She loves volunteering and currently serves on the board of Pathways to Healing. Elizabeth and her husband, Chris Daves, live in Columbia with their son, Rhett.
---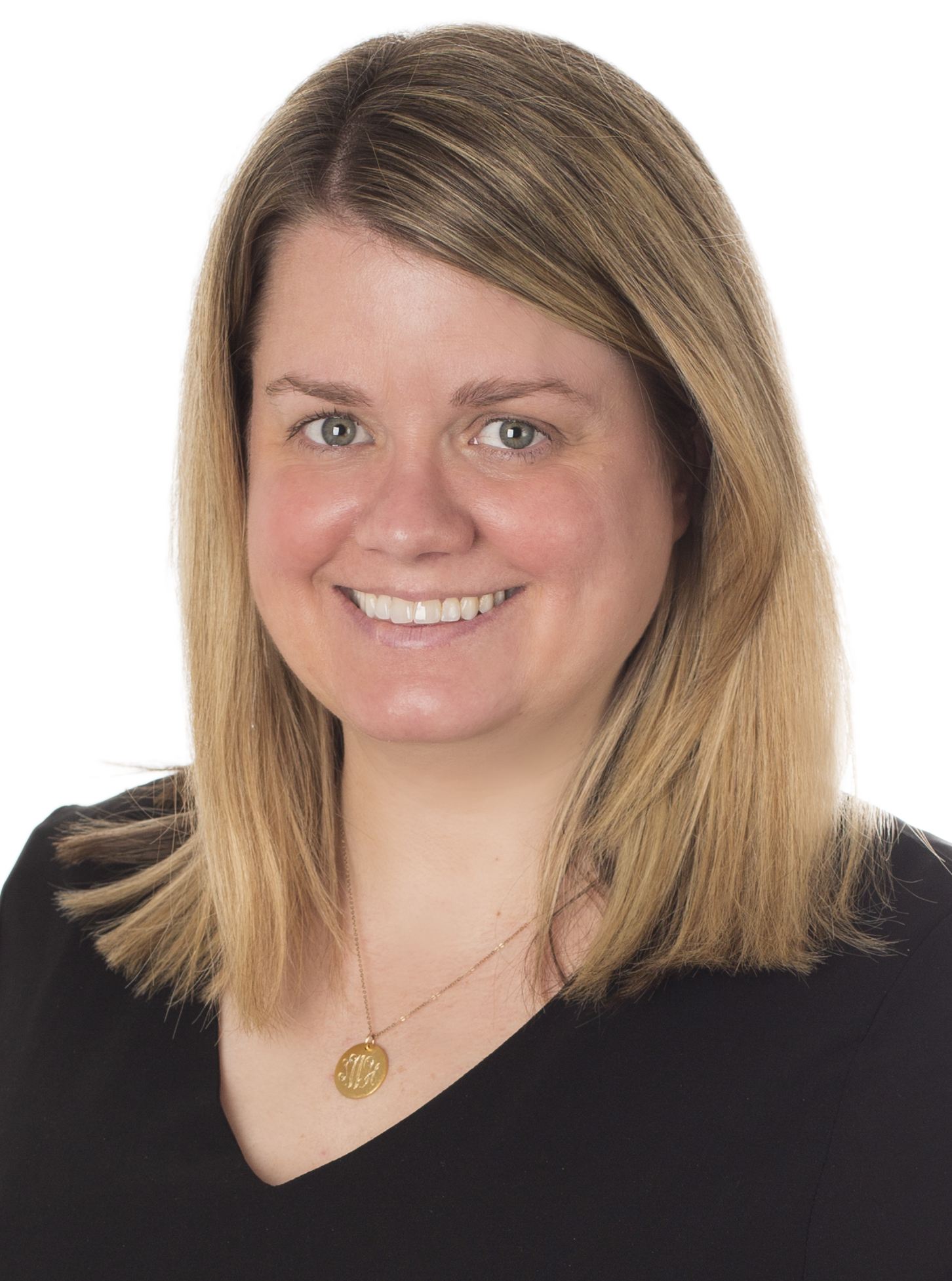 Catherine Hipp Warth ' 06 graduated Heathwood in 2006. She graduated from the University of South Carolina in 2011 with a degree in Psychology. Catherine lives in Columbia with her husband, Gabe, and their son. They are also expecting a girl in March 2023. She is a Renewal Underwriter at Preferred Specialty. Heathwood means a lot to Catherine, as she and her siblings spent a total of 25 years there.
---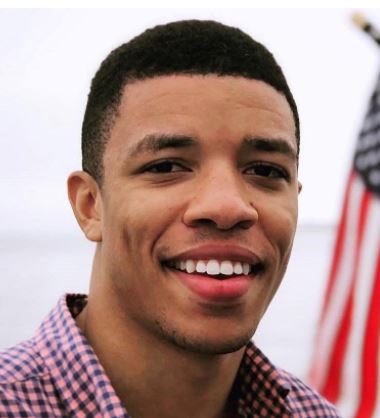 Joseph James '12 graduated from Heathwood in 2012. He went on to attend Clemson University where he received a BA in Architecture in 2016. He subsequently received a Master of Architecture Degree from the University of Texas at Austin in 2018. Joseph currently works for Zimmer Gunsul Frasca Architects in New York City, designing on a variety of mixed use, lab, and healthcare projects.
---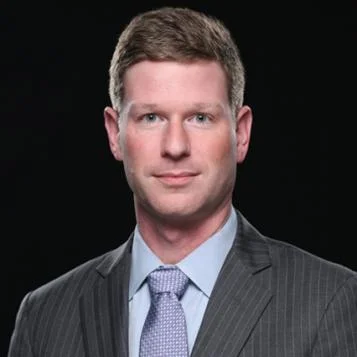 Gregory Morrison '07 graduated from Heathwood Hall in 2007. He currently works in New York City at the law firm of Davis Polk & Wardwell LLP where he practices antitrust and competition law.  Prior to moving to New York, Gregory was a judicial law clerk for The Honorable Margaret B. Seymour (U.S. District Court for the District of South Carolina) and for The Honorable Henry F. Floyd (U.S. Court of Appeals for the Fourth Circuit).  He attended Duke University, where he received a Bachelor of Arts degree in History and Public Policy Studies.  He then attended The George Washington University Law School in Washington, D.C., where he received his J.D. summa cum laude.
---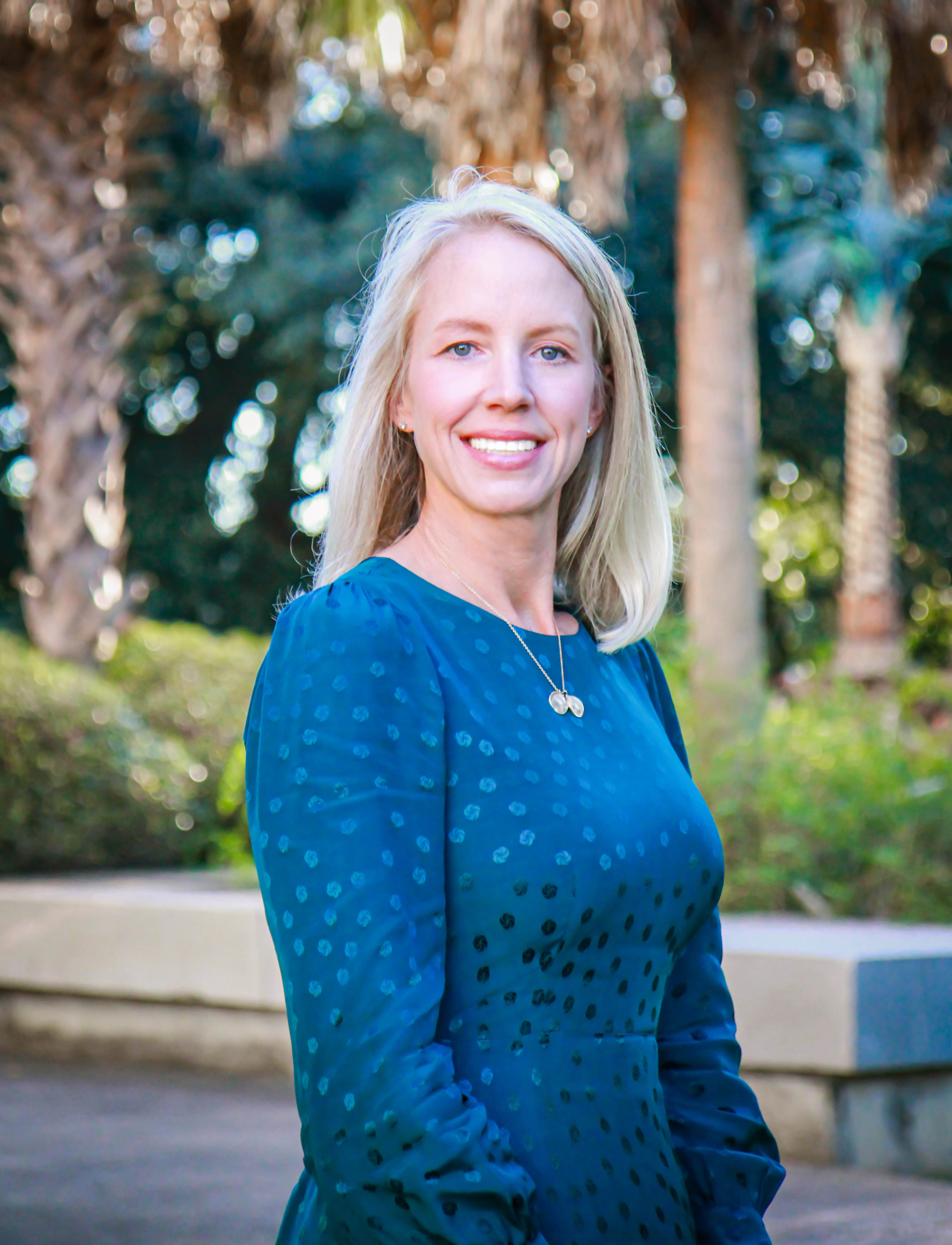 Meghan Suddeth Hesley '97 graduated from Heathwood Hall in 1997. She earned a Bachelor's Degree in Art History from the University of South Carolina in 2001. After college she started a career in sales and fell in love with Real Estate. She got married in 2008 and moved to Atlanta because her husband's job took them on a new adventure. They returned home to Columbia in 2014. Meghan is currently a Realtor with Keller Williams Palmetto selling homes all over Columbia and the surrounding areas. She and her husband have two little girls, Emory '32, and Hannon '34, who both love Heathwood just like their mother. Meghan is an avid Gamecock fan and loves to try out all the gyms around town!
---
 Lindsay Crawford '07 graduated from Heathwood with the class of 2007 as a second-generation highlander.  He graduated from Washington and Lee University with a B.A. in History and Economics in 2011.  Lindsay returned home to attend the University of South Carolina School of Law where he graduated in 2014. Lindsay is now a member attorney with Crawford & von Keller, LLC where he practices law in South and North Carolina.  Lindsay now lives in Columbia, South Carolina, with his wife, Nellie, their two children, Baxter and Mary Nell, and their dog Jackson.  Baxter is now a proud third-generation highlander after starting in the twos program this year.