Early Childhood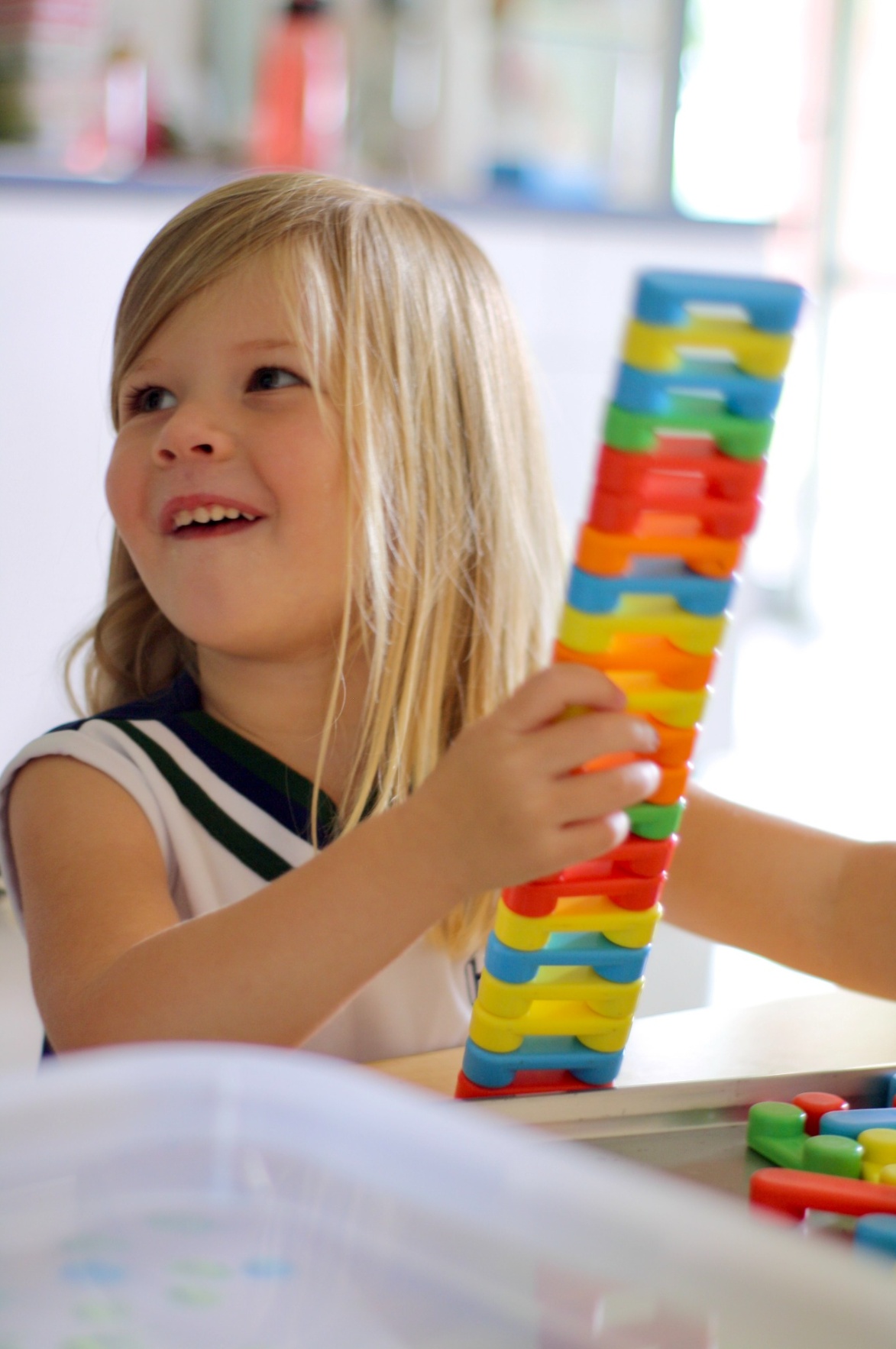 The visual art experience begins with our youngest students in the Early Childhood program. The EC 2s, 3s and 4s have a designated art studio and weekly studio art class in which they work with the art teacher in small groups for more individualized instruction.
The EC art program focuses primarily on the process, not the product. Basic art skills are introduced as students discover and explore various art mediums. Art projects are related to grade level areas of study.
Lower School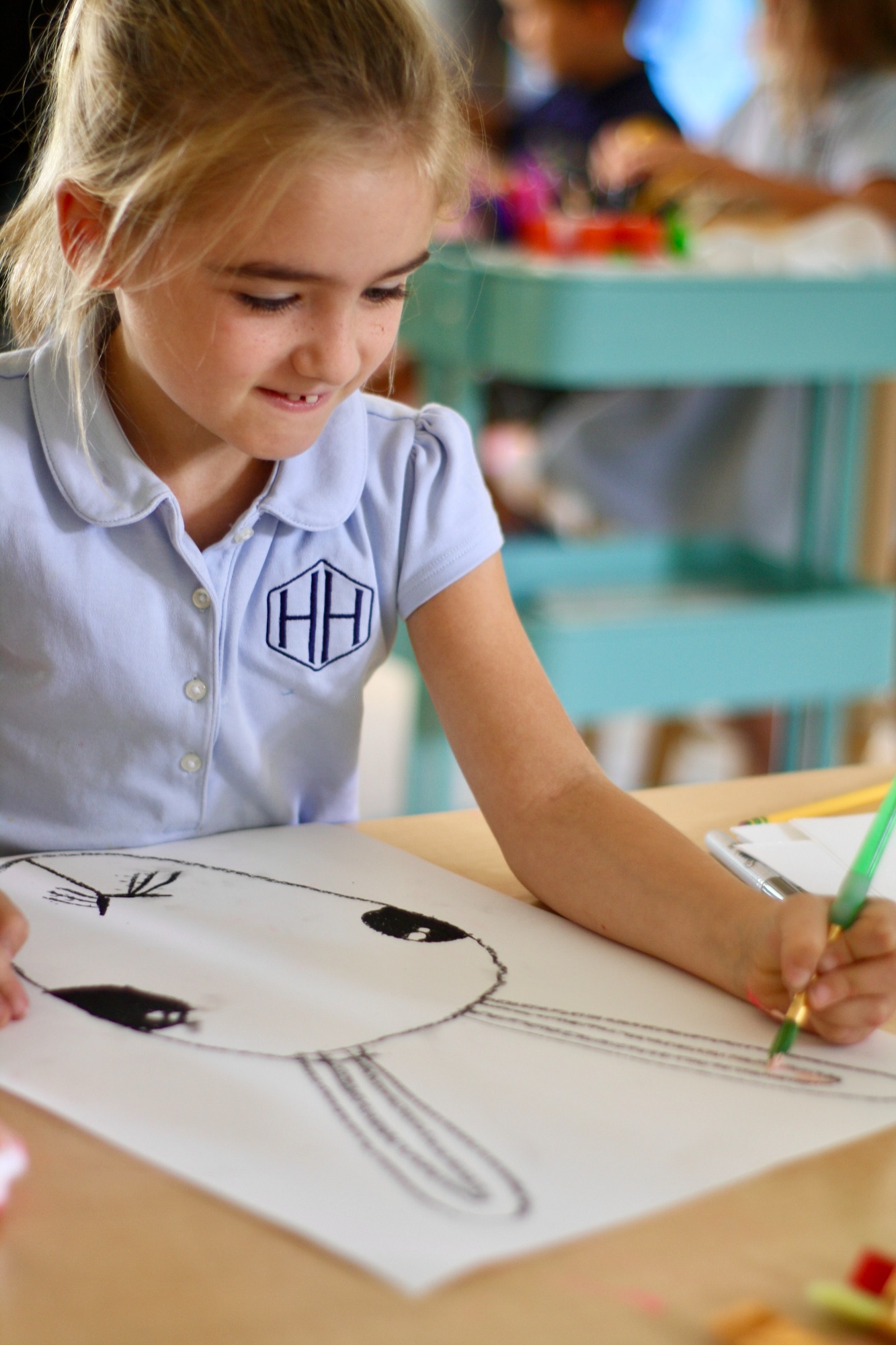 Students in grades K through four have weekly 40-minute classes for the entire year. The Lower School (LS) art program focuses on elements of design and art history while exploring different mediums (including 2-D and 3-D work). Integration with the classroom units is an integral part of the art curriculum.
LS students' artwork is showcased in various art exhibits and contests throughout the year, both on and off campus. We participate annually in the SC& State Fair Student Art Show and the South Carolina Independent School Association Student Art Exhibit. First- through fourth-graders may also express their creative talents by participating in our after-school LS Art Club!
Middle School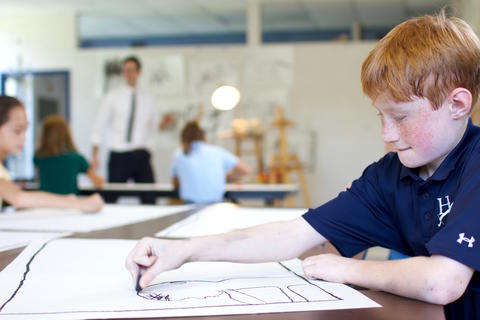 Middle School visual art students are exposed to an array of artistic mediums, covering two and three dimensional work. Grades six through eight meet three days a week for nine weeks, while fifth grade students meet weekly for the entire year. Students typically produce three to five pieces of high quality work during the concentrated study. They also are invited to participate in various student exhibits and competitions, such as the South Carolina State Fair, South Carolina Independent Schools competition, McWaters Office Furniture and Design competition, and National Youth Art Month.
In addition to their classes, students participate in an Integrated Art/Science or Humanities project. These projects are enhanced with input from local businesses and visiting artists. Also, each grade level visits The Columbia Museum of Art, touring a show relevant to their classroom studies and participating in a hands-on studio project.
Upper School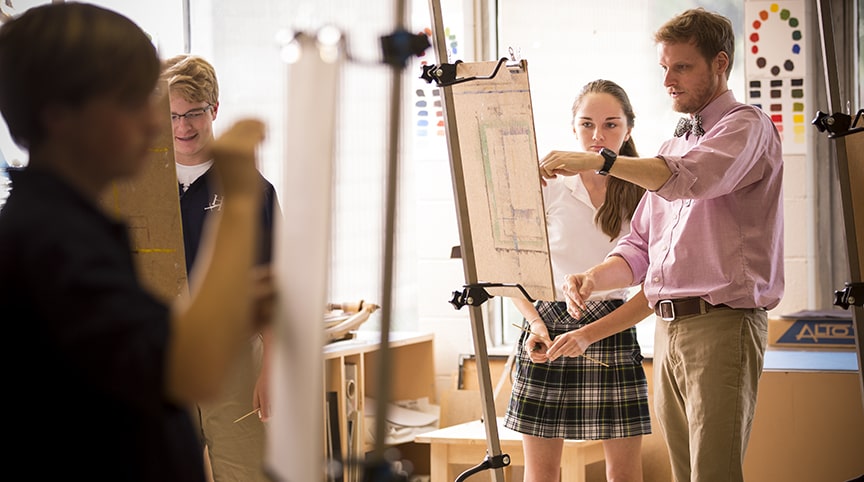 The Upper School (US) art curriculum is designed to cover the fundamentals of art when taken in its entirety by a student pursuing a career in art and also to offer a variety of art courses for the average student interested in one or more specific art electives. Drawing, Painting, Sculpture, Environmental Art, Ceramics and Photography offer directed study of the history, tools, techniques and conceptual possibilities of each discipline. Studio Art offers the opportunity to use those acquired skills in a self-directed art making course. Final semester seniors in Studio Art continue producing artworks but also study exhibition techniques in order to present a cohesive solo exhibit of their artworks. Heathwood Hall also offers a Visual Art Concentration (VAC). The VAC is a unique and challenging diploma distinction for students pursuing further excellence in Visual Art.