Summer Programs
Our goal is to provide a superior summer camp experience for your child while providing flexible and affordable childcare options for you.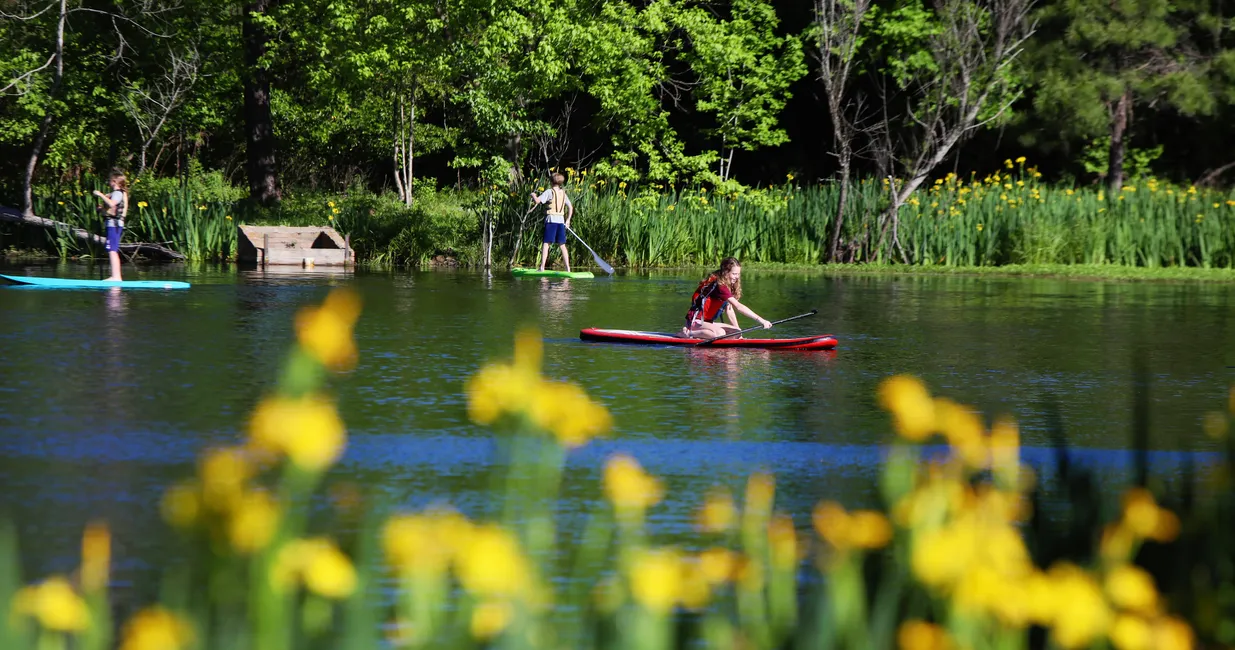 Spend the summer at Heathwood
Join us for just one week, or for the entire summer!
View All Summer Camp Listings [Google Doc] 
Top three reasons to spend the summer with us:
Our Variety
Heathwood Summer Programs have been thoughtfully crafted to be developmentally appropriate for all students from age two through grade twelve. While students are engaged with STEM, sports, arts & crafts, academic enrichment, and adventure, we are mindful to support their physical, social, and emotional growth. The best part is that you can pair any morning and afternoon camps to appeal to your child's diverse interests.
Our Campus
Located just minutes from downtown Columbia with easy access to I-77 and I-26, Heathwood's buildings sprawl across 122 acres of wooded wetlands. It is a hidden environmental oasis that is truly one of the best-kept secrets in the southeast. Gardens, playgrounds, athletic fields, a ropes course, art studios, and innovative classrooms are waiting for you to explore!
Our Employees
Our summer instructors are the most highly-skilled, enthusiastic, and dynamic teachers in their fields. Specialty camps are led either by caring Heathwood faculty, local experts, or nationally renowned vendors that have all been carefully selected to provide the top-tier of excellence in teaching and learning. Counselors build a safe, nurturing classroom community where campers share their talents, make new friends, and create lasting memories.
Questions? Contact Allison Rashley or Dillon Ulmer: camps@heathwood.org or (803) 231-7799.
Summer Safety Guidelines
Heathwood Hall is committed to a summer experience that's as safe as it is sensational.
For Summer 2022, we will observe the following safety protocols:
To reduce the traffic in buildings, we ask that parents drop off and pick up in the designated locations and refrain from entering the buildings. Should you need to contact someone at camp, you can use the Summer Programs cell phone: 803-553-4501.
If a child has a fever of 100 degrees F or higher, or shows symptoms of sickness, he or she will be sent home. The child will be unable to return to camp until he or she is asymptomatic and fever free (without the use of medication) for 48 hours.