Savannah Smith '22 Named National Merit Scholar and Academic All-American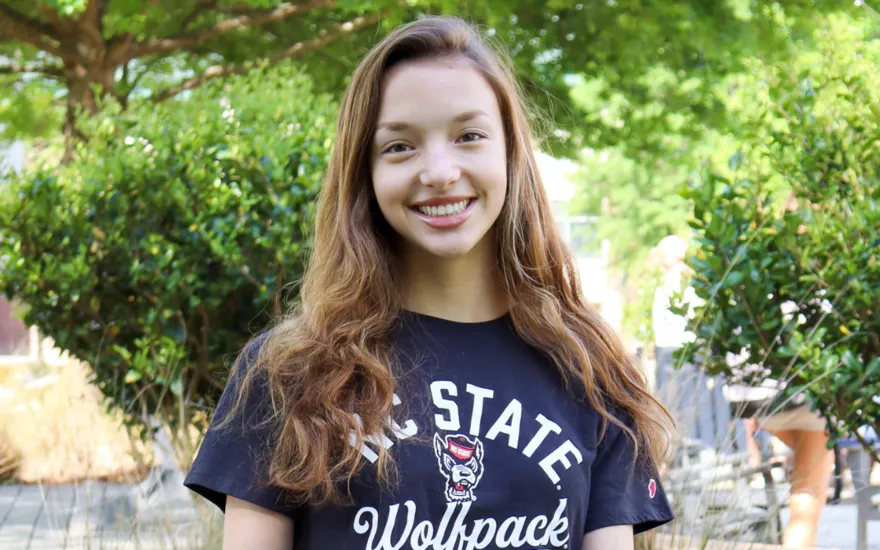 Heathwood senior Savannah Smith has earned two significant national honors: she is both a 2022 National Merit Scholar and an Academic All-American in girls lacrosse. 
Savannah is one of 32 high school seniors in South Carolina to earn the prestigious National Merit Scholarship from the National Merit Scholarship Corporation. Students are selected based on their scores on the PSAT, their grades and the rigor of their coursework, their contributions and leadership in school and community activities, and recommendations from the school.
Only eight students statewide were named Academic All Americans in girls lacrosse. Savannah earned that designation through outstanding performance both on the field and in the classroom.
"You would be hard pressed to find a better example of an all-around scholar than Savannah Smith," said Upper School Head George Scouten. "Savannah is incredibly bright but distinguishes herself through her determination and self-imposed standards of excellence. I love how she has strong opinions but also a deep sense of empathy and a willingness to understand others and their opinions. Her National Merit Scholarship marks her as a top student in the country, but it is her many other qualities that will make her a force for good in whatever she chooses to do."
In the fall, Savannah will attend North Carolina State University, where she is enrolled in the Honors College.