Highlander Athletics Booster Club
Making a Difference
The Highlander Athletics Booster Club (HABC) takes a very active role in supporting Heathwood Hall's student-athletes and athletic events. Membership in the HABC is open to all parents, grandparents, alumni, and friends of Heathwood.  
HABC members stay busy throughout the year volunteering their time and expertise to support our athletes through a variety of community-building and fundraising activities. Our members, along with parent volunteers, sell concessions at sporting events and tournaments held at the school. Additionally, advertisement opportunities are offered on our sports program, our athletics website, the digital video board, and the mobile concessions unit.
At the beginning of the school year, the Club hosts an annual social, honoring its members and the athletic coaches. Save the date for this year's social - Saturday, August 20. Each winter the Club hosts The Wild Game Dinner which is a fun evening where alumni and HABC members join together to support Heathwood athletics.
The HABC raises over $100,000 annually in support of our student-athletes, coaches, trainers, and athletic facilities. Thank you to our members and community for generously supporting the HABC, our students, and our school!
Athletics Playbook, 2022-23
Every year, the Highlander Athletics Booster Club (HABC) publishes Heathwood's Athletics Playbook. The Playbook highlights the teams and players from each academic year. You can download and read the latest edition by clicking the image below.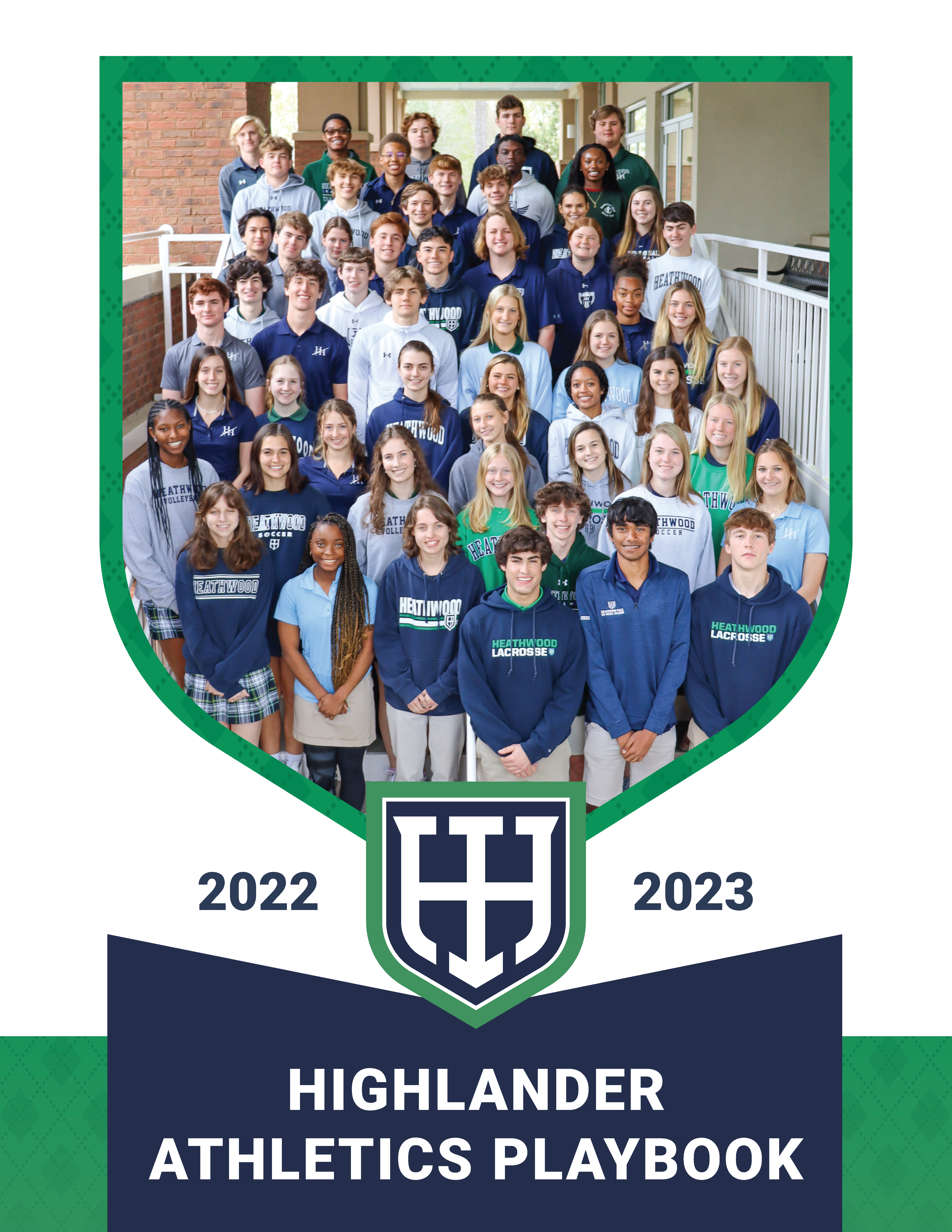 HABC Board
President: Jennifer Suber
Treasurer: W.D. Morris
Secretary: Elizabeth Tighe
Board Members: Tynika Claxton, Shannon Darby, Emma Dean, Andrew Deese, Krista DeLong, Amanda Drinkall, Maria Genovese, Leigh Hawn, Hayne Hodges, Ryan Horton, Jamie Laughlin, Daniel Plyler, Chris Render, Paul Truesdale, Margaret Willcox, and Season Zeigler