Upper School
Preparation for college and beyond.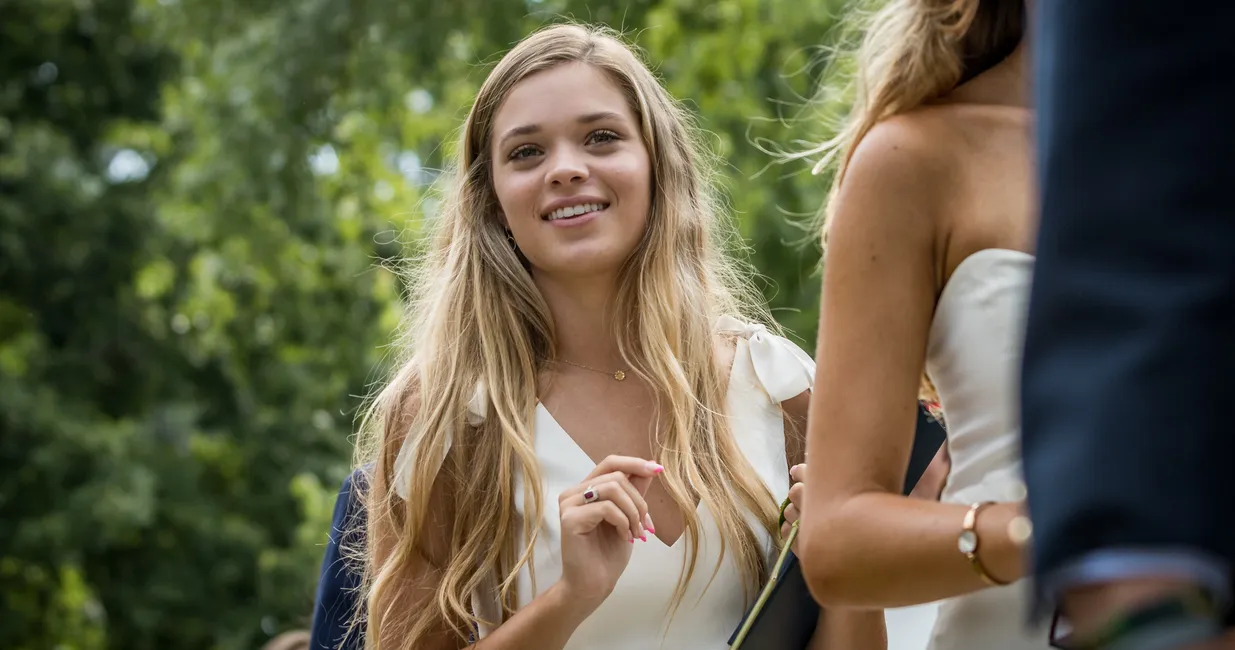 Opportunities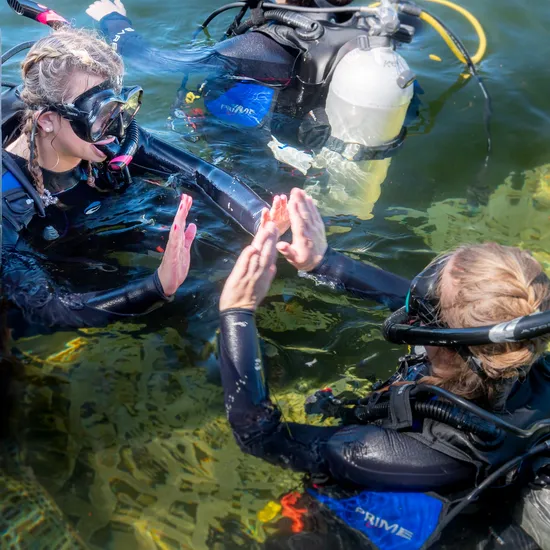 Students spend a week pursuing experiences that broaden their educational experience. Students may choose to participate in activities that are staged locally, or they may choose to become involved in a program that travels regionally, domestically, or even internationally. Winterim trips have taken our students to over 45 countries on five continents.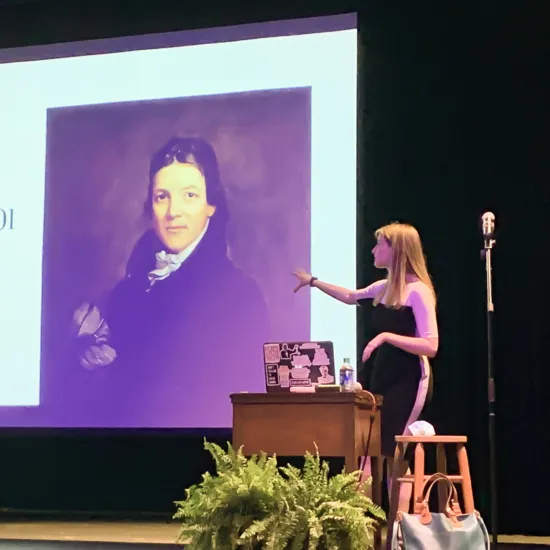 Supported by a joint committee of adults and peers, each senior pursues a yearlong scholarly research project on a topic of their choosing. In addition to thinking deeply and writing thoroughly about their topic, seniors must also take part in the Senior Symposium, in which they demonstrate mastery of their topic through a public presentation.
Technology
Each student in the Upper School gets their own laptop. Heathwood Hall has been a leader in instructional technology for many years, with an approach that has always been rooted in the goal of finding meaningful ways to integrate technology into the academic experience. This allows us to foster the development of key 21st-century skills: collaboration, creativity, information and media literacy, to name a few.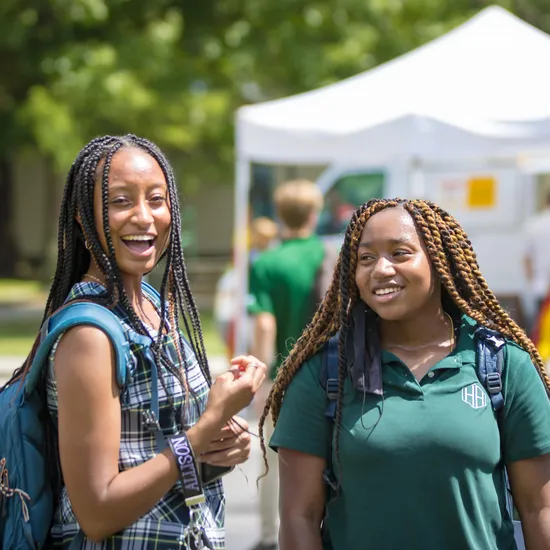 In the Upper School, the school-wide community service program becomes a more formal and individualized experience. Each grade chooses a service project each year, and each individual student is required to complete 20 hours of community service each year. Students are free to pursue service opportunities that are of interest to them and make an impact on the community. 
Heathwood graduates are college-bound and ready.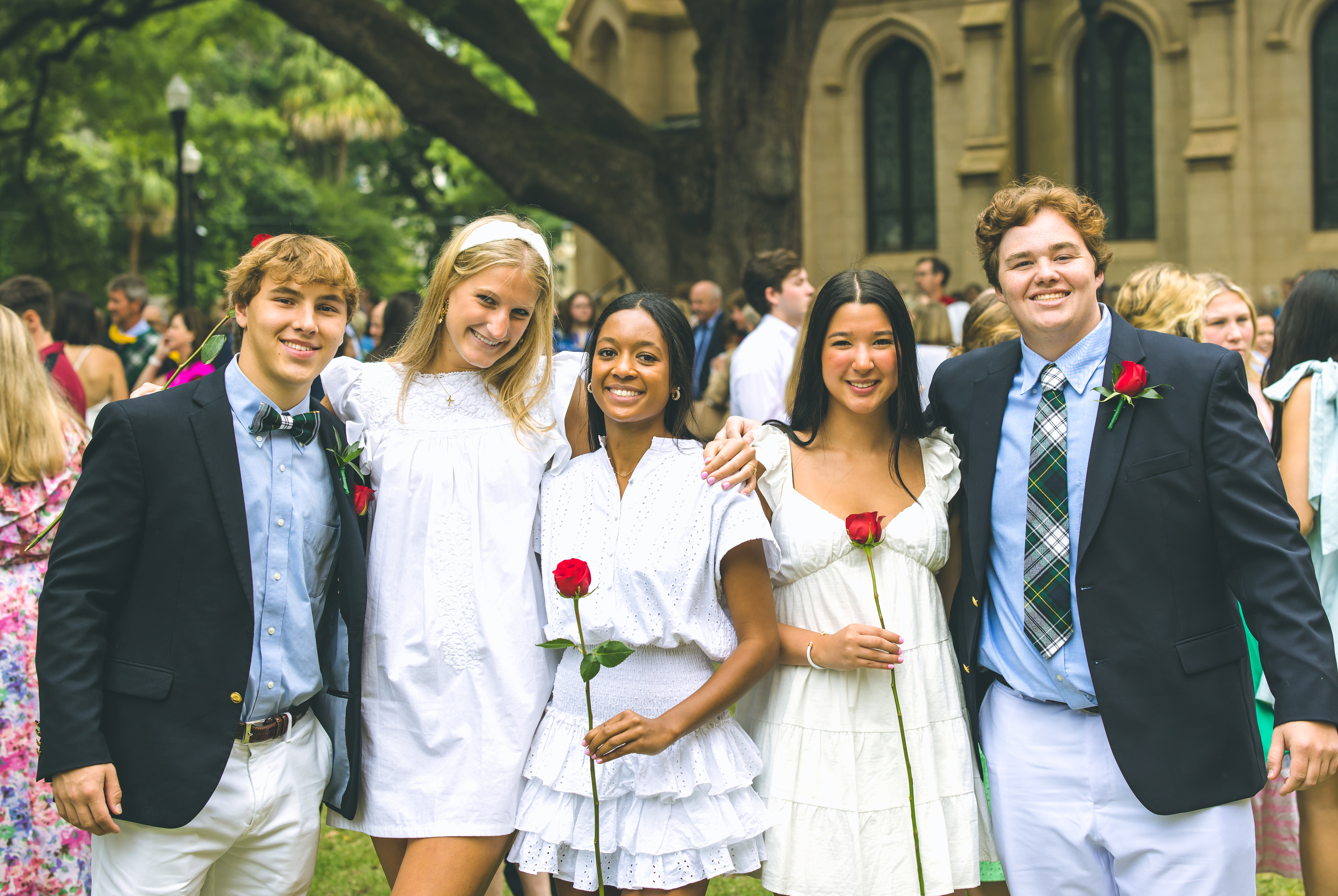 Our students are prepared for the next phase of their academic careers. Our priority is to know each young person as a unique individual so that we can guide them in making informed choices in light of their aspirations, ability, style, and strengths. We take care to introduce our students and families to a broad range of options - there are over 4,000 college options across the country, in Canada, and in the UK - to help them find the right programs and environments where they will continue to thrive.
College Planning Process

We recognize that the range of college choices available to each student is directly related to their own effort and individual habits of mind. Therefore, we guide students in taking ownership of their high school education and college planning process, knowing that doing so will maximize the college options that will later become available to them.

The college planning process formally begins in the junior year. A combination of meetings, events, and online resources enables students and families to engage thoughtfully in the process:

Students meet with college counselors one-on-one to discuss academic strengths, aspirations, and viable college options.
Students use Cialfo – an online college planning platform – to manage their search and their applications.
Students and families have access to the College Counseling Resources webpage tailored specifically for Heathwood.
Day and evening programs throughout the year are designed to inform juniors and their families of various aspects of the college process and create excitement for the journey that lies ahead.
Teachers and advisors communicate regularly with the college counseling staff as they prepare student recommendations.
Programs for students interested in playing collegiate sports
Guidance for students and families throughout their Upper School tenure.

On a less formal basis, the college counseling office engages freshmen and sophomores in developmentally appropriate ways so that they, too, may be inspired to position themselves optimally for a broad range of college options.

Information for College Representatives

Heathwood Hall is welcoming all college-admission representatives back to our campus! 

Access Our School Visit Calendar

If you have any questions about on-campus visits to Heathwood, please contact Mary Kay Deese at mdeese@heathwood.org.

Transcript Requests

Please phone your request to our Registrar, Mr. Donnie Bain, at 803-231-7745, or email at dbain@heathwood.org; please include your full name, graduation date, and the address to which your transcript should be sent in your request.
See it for yourself.
The best way to experience Heathwood is to tour our campus and talk to our teachers.