Middle School
In grades 5-8, our students develop the academic, emotional, and social skills that will serve them well throughout their lives.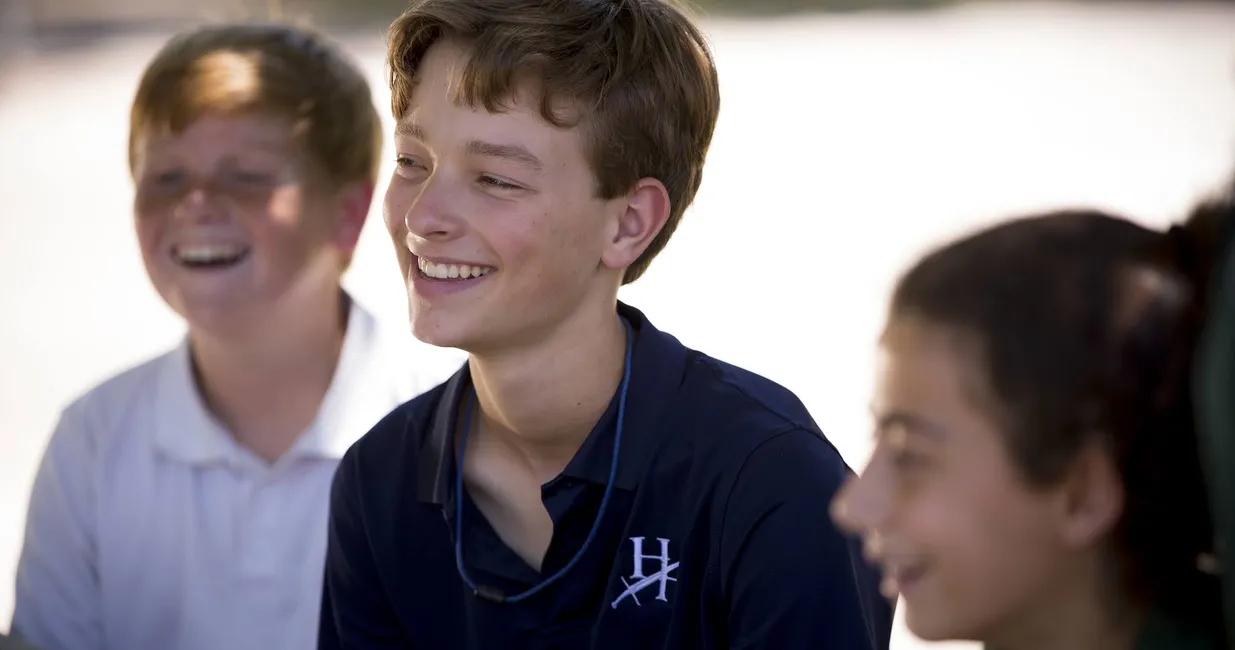 Programs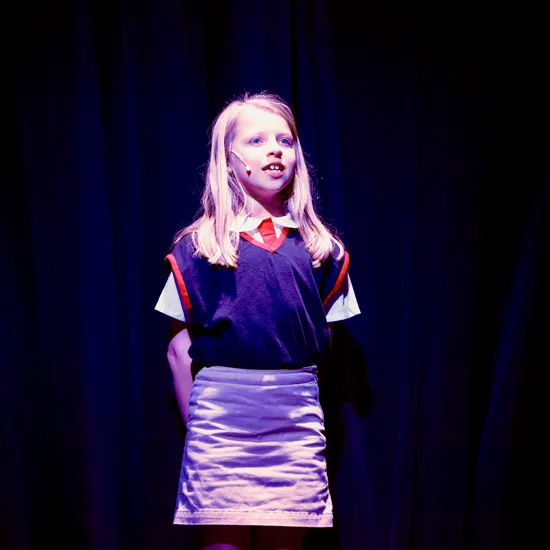 Opportunities for Enrichment
We know that students experience significant intellectual and personal growth through their extracurricular pursuits. Most Middle School students are ready to embark on meaningful athletics and arts experiences. Middle School students will take classes in visual arts, chorus, band, drama, religion, technology, library, skills for adolescents, and physical education. Students can begin interscholastic athletic competition as early as 5th grade in select sports; by 6th grade, they may participate in nearly all the sports Heathwood offers.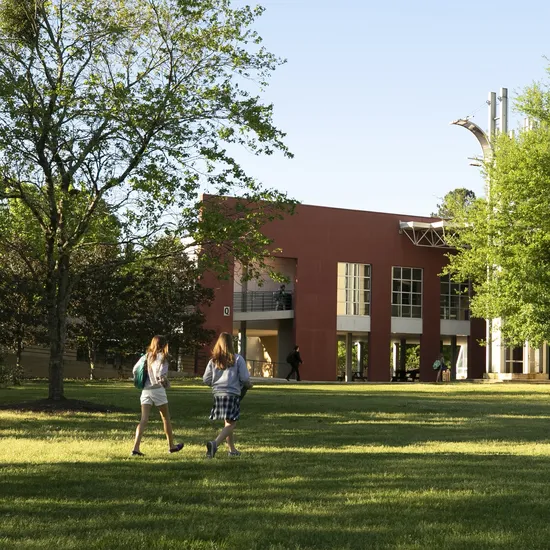 A significant body of research suggests that for adolescents, enhanced mindfulness is one of the most productive paths toward both academic success and overall wellbeing. Our unique "Mindful in the Hall" program enhances self-awareness, emotional intelligence, confidence, and resilience in the face of stress, busyness, and the pressure to perform.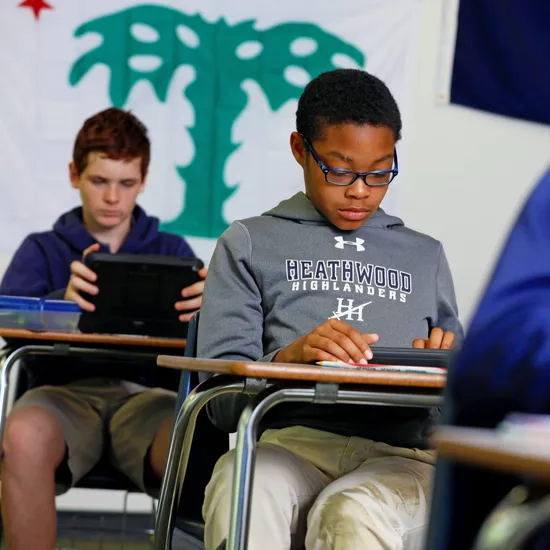 Technology
The Middle School has a one-to-one (1:1) iPad program with every student in grades 5 through 8 using an iPad in their classes for assignments, projects, and homework. Students use their iPads for a varied list of activities, including working collaboratively with teachers and classmates on documents and essays, interacting with mathematical equations and graphs, creating movies and presentations, and using the iPads in conjunction with their Logitech Crayon to take notes and highlight e-texts.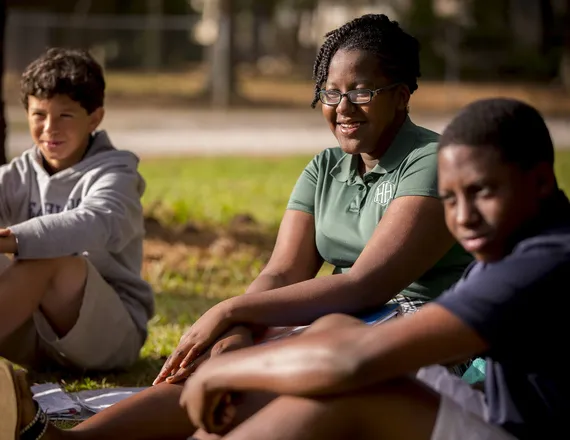 Recognizing that Middle School students need a different after-school experience than our younger learners, the Thought Studio was developed to be an age-appropriate experience where students can engage their academic work in a structured environment and have a safe place for playing and socializing with their peers.
See it for yourself.
The best way to experience Heathwood is to tour our campus and talk to our teachers.