Early Childhood
The advantages of Heathwood Hall allow our youngest learners to grow in an atmosphere of curiosity.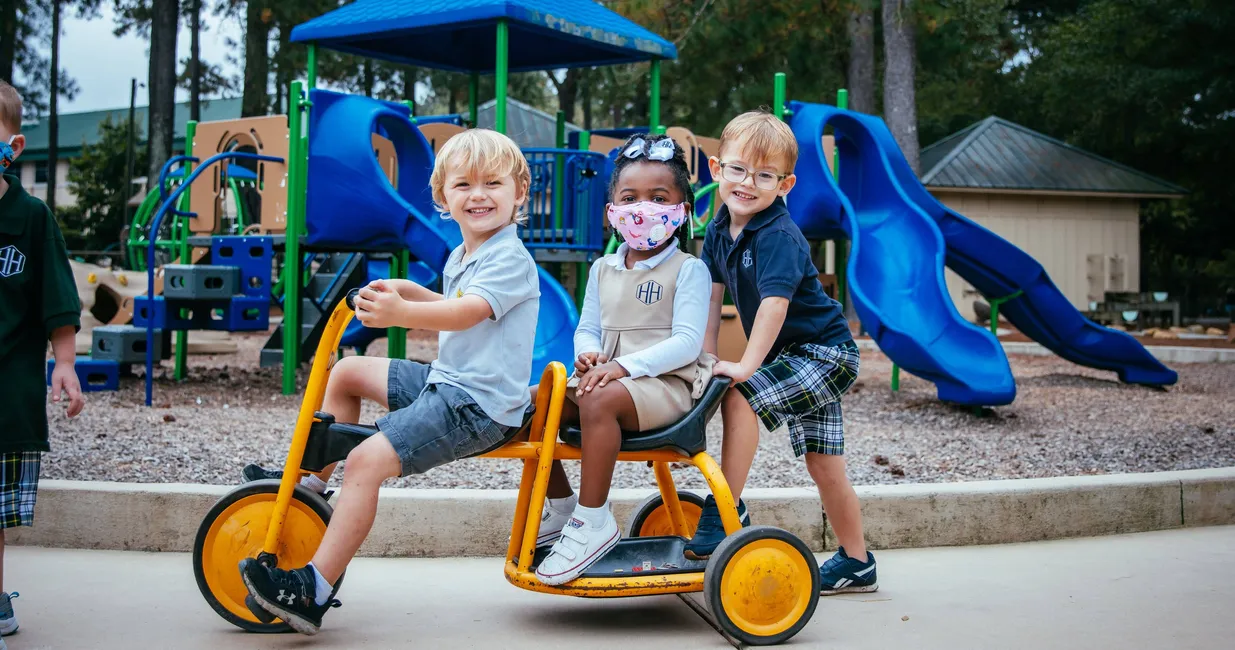 Programs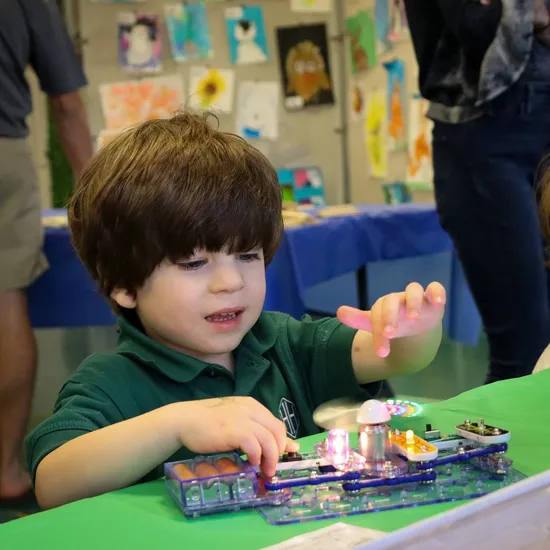 Art/Tinker Studio
Integrated into our regular visits to the art studio, Early Childhood students have opportunities to explore a variety of materials stimulating creativity, intellectual curiosity, physical dexterity, and more.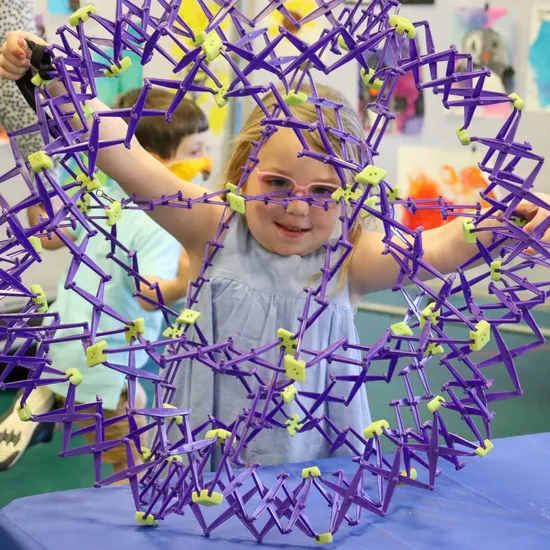 Related Arts
Heathwood understands the value of a well-rounded education starting from the earliest of ages.  As such, our curriculum includes fine arts, world languages, physical education, library, and hands-on science, all taught by teachers who are specialists in those fields.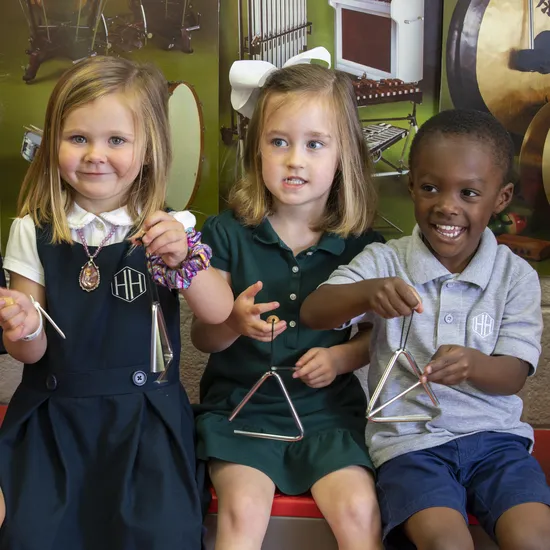 Early Childhood Music
The Early Childhood music program cultivates an environment that encourages each child to discover and express their unique musical abilities through singing, sound and instrument exploration, as well as playful creative movement. Children have the opportunity to engage in a variety of musical activities which promote and nurture the child's cognitive, emotional, social, language and physical development.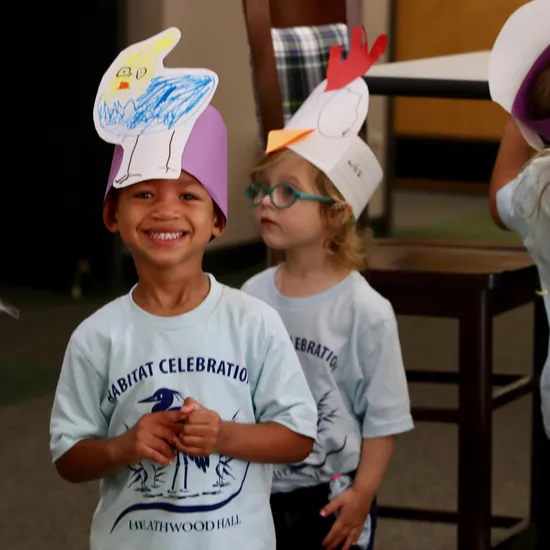 In the spring, our youngest learners embark on a six to eight-week deep dive into a particular aspect of nature. Through research, exploration, and hands-on activities, they explore the bio-diversity of the five habitats represented here on campus - pond, field, wetlands, forest, and river. When Habitat Day finally arrives, the children are excited to share their newfound expertise during a performance for family members.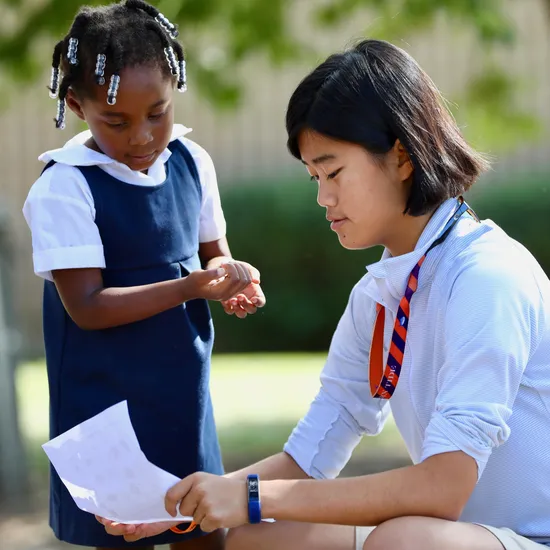 Biology Buddies
The Biology Buddies program pairs EC4 students with 11th graders to study plant biology. Their collaboration builds collaborative skills and confidence—and often leads to new friendships as well.
Room to Roam
Heathwood's 122-acre bio-diverse campus is a vast outdoor classroom. Science lessons, art sessions, and more take place at our pond, in various ecosystems, and in our gardens, allowing students to have a learning experience that regularly extends beyond classroom walls.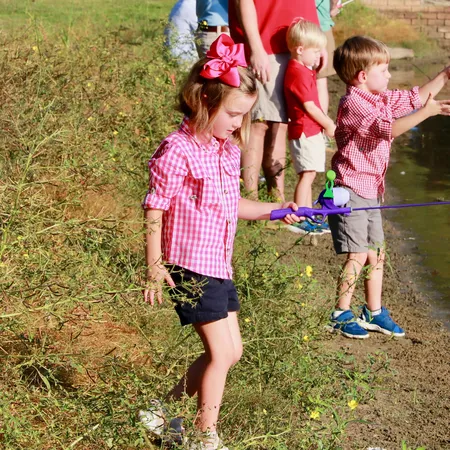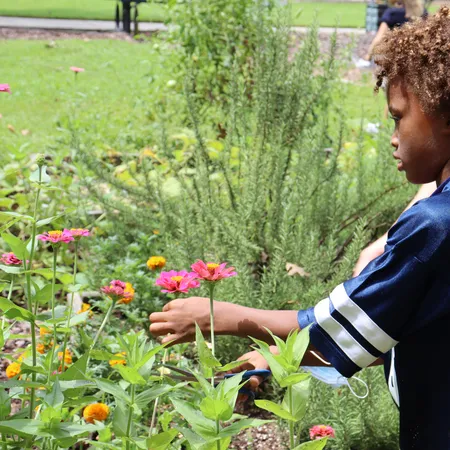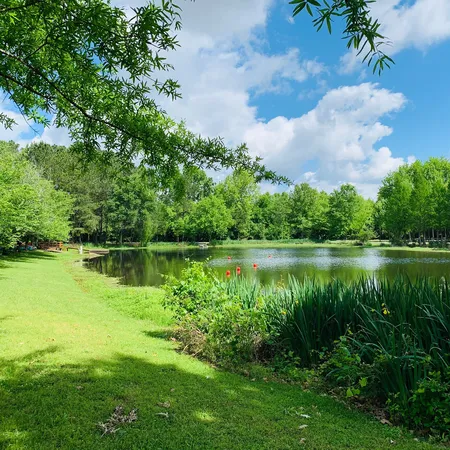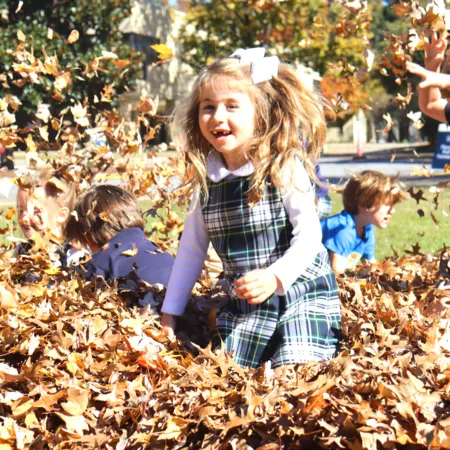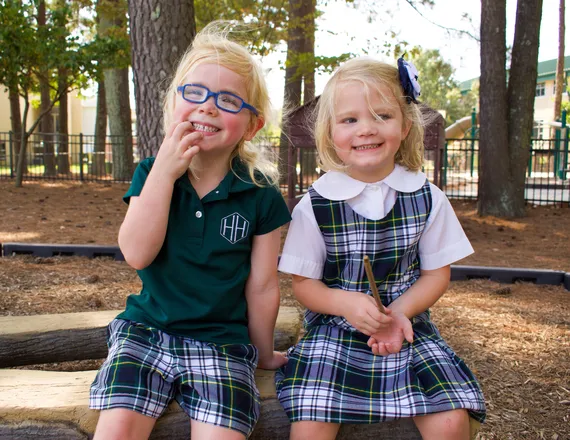 Year-Round, All-Day Care
Through our Afternoon Express and Summer Programs, our teachers continue to develop the intellectual, creative, and moral capacities of young students while providing needed care for working parents.
See it for yourself.
The best way to experience Heathwood is to tour our campus and talk to our teachers.