11 Inducted into Cum Laude Society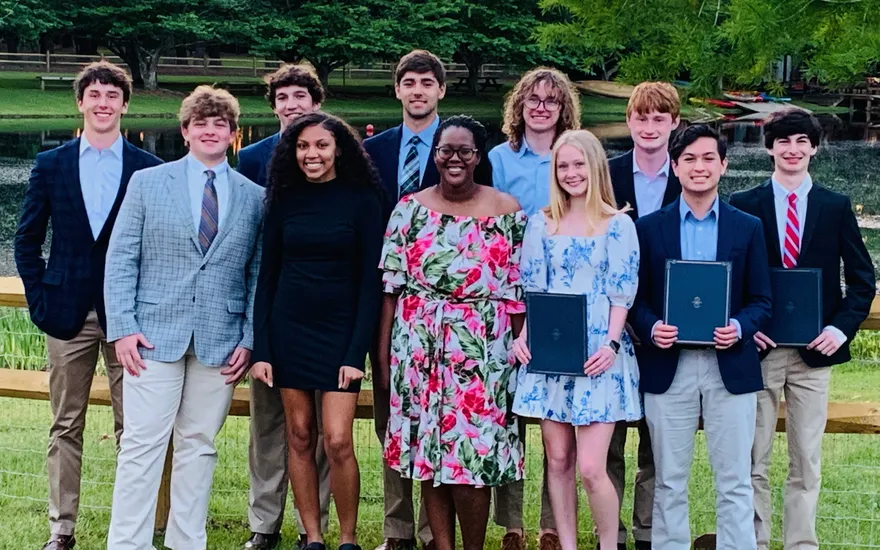 Eleven Heathwood juniors and seniors were inducted into the prestigious Cum Laude Society on April 19. 
Seniors Kayla Barnes, Brooklyn Moore, William Morris, and Alexander Roberts, and juniors Gabe Cooper, Jackson Engh, Lauren Free, Robert Hodges, Will Koon, John Nagy, and Liam Quan were awarded membership for their superior academic performance, coupled with strong character and commitment to the community.
As the Cum Laude Society puts it, "the presence of a Cum Laude chapter at a secondary school is an indication that superior scholastic achievement is honored." Juniors and Seniors considered for this elite group must display academic initiative and integrity supported by outstanding grades and standardized test scores, as well as consistent enrollment in AP and honors subjects.