2022 Heathwood Yearbook Judged Best in SCISA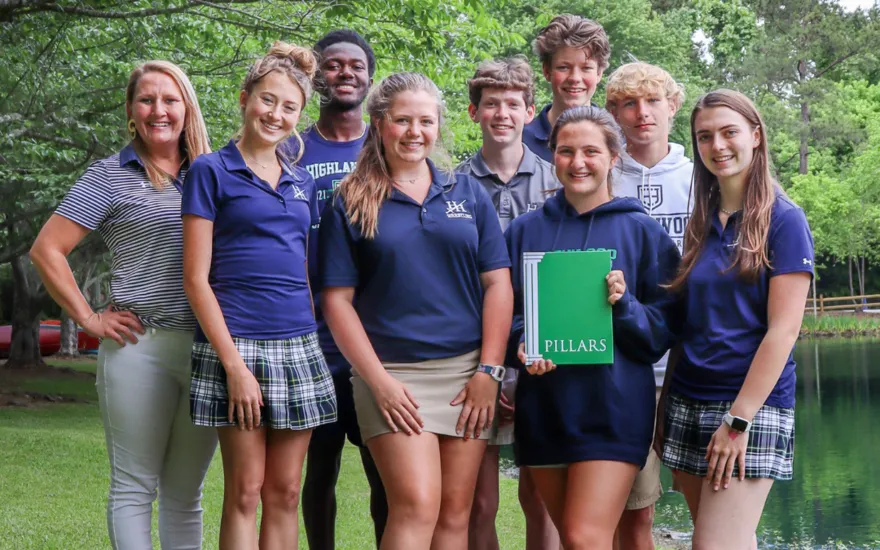 Once again, Heathwood's yearbook, The Highlander, has earned significant recognition, winning Best All Around in this year's SCISA Yearbook Awards. It's the third time since 2017 that The Highlander has been honored as the best yearbook produced by a SCISA school.
The 2022 Highlander also earned Honorable Mention in the categories of photography, copywriting, and theme development.
The 2022 yearbook was produced by Editor Addie-Grace Cook, staffers Celia Deese, Robert Golden, Cooper Horton, Madeline Hurst, Sammy Munson, Katie Noble, Davies Roberts, Caleb Runyan, and yearbook advisors Cindy Scannella and Ali Woron.
Both the 2020 and 2021 editions of The Highlander were singled out for national recognition when yearbook publisher Jostens selected them for inclusion in their annual Lookbook, a guide to outstanding yearbook design that is shared with all Jostens clients.