Heathwood Collects Nearly Four Tons of Food for Harvest Hope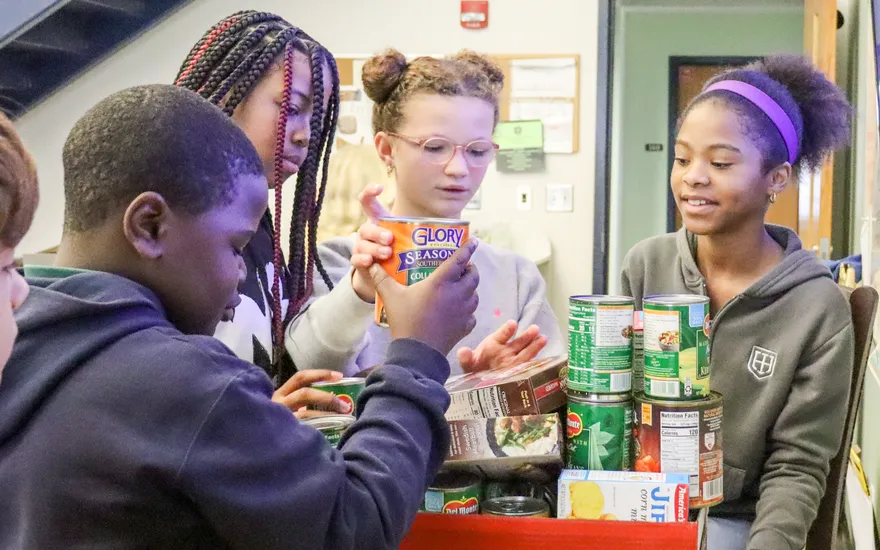 Heathwood Hall and Harvest Hope have partnered for nearly 20 consecutive years to support Harvest Hope's mission of feeding our neighbors in need. On Tuesday, November 29th, the two organizations announced the results of this year's food drive. Heathwood's families collected nearly four tons of food (7,876 lbs) and raised over $1,600 for Harvest Hope to purchase turkeys for its Thanksgiving meals. These donations will furnish 31,400 meals.
"So many families and individuals are depending on us, especially this time of year," says Erinn Rowe, Harvest Hope CEO. "Fighting hunger isn't something that we can do alone, and I'm so grateful that the Heathwood Hall community came together again to help us fill the gaps this season. They've truly gone above and beyond for those facing food insecurity."
Heathwood collected donations in conjunction with two annual events on campus. Students in the four year-old classrooms of the Early Childhood Division created "Stone Soup" by bringing in food for both their soup as well as for Harvest Hope. The rest of the Early Childhood classes also contributed food for the canned food drive. The students in the fours class then took a field trip to Harvest Hope to deliver the donations totaling over 480 pounds of food.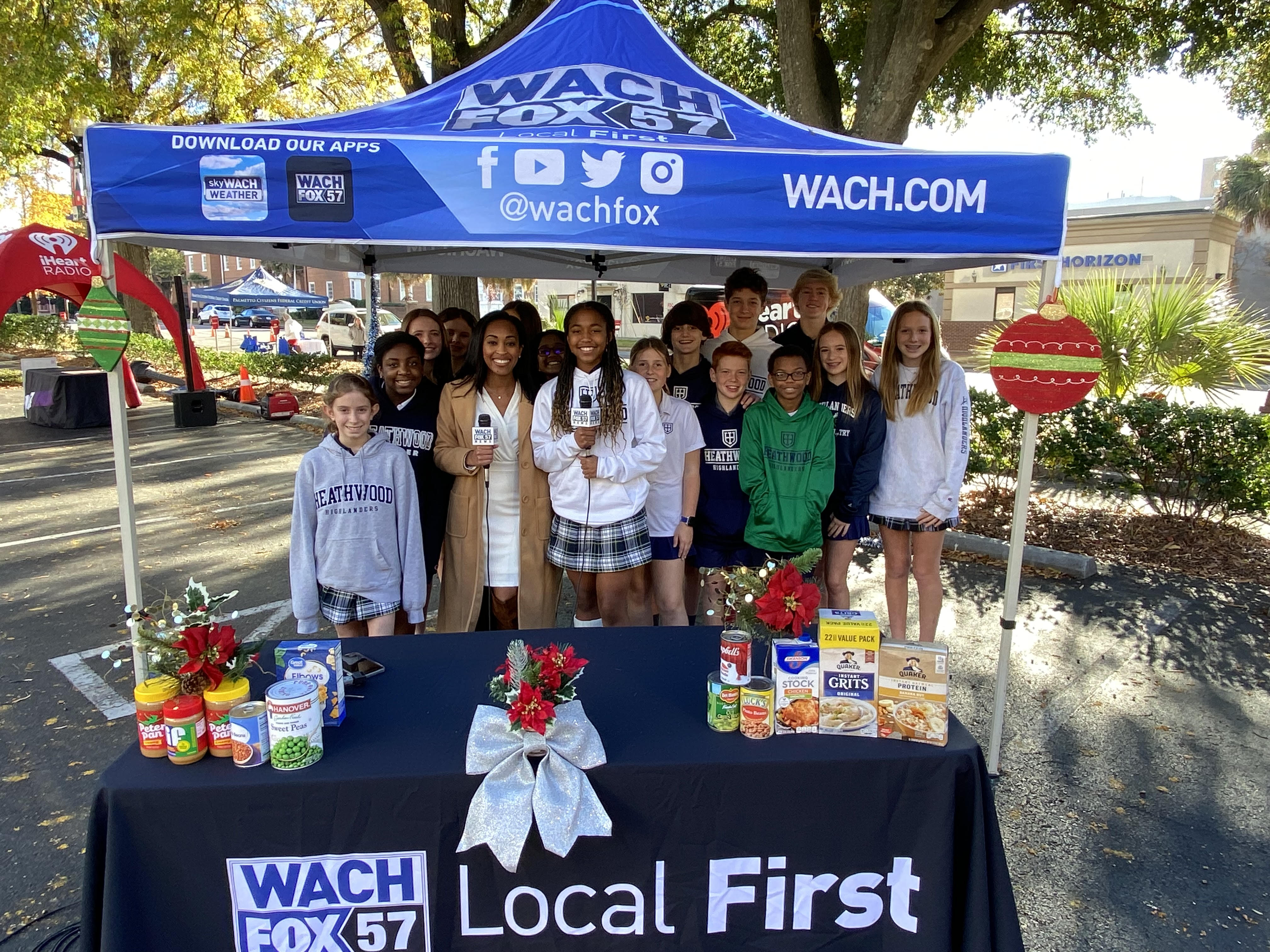 Heathwood's Lower and Middle School raised money and collected food for Harvest Hope as part of the 19th Annual Turkey Trot. Lower School classes competed to collect the greatest amount of food with a prize of a class field trip to Harvest Hope to better understand how the organization works. Mrs. Hunter's (Kindergarten) and Mrs. Clarke's (2nd grade) classes tied, with each class collecting over 2,000 items. The Lower School collected a total of 5,768 pounds of food, which supplies over 23,000 meals. 
The Middle School's Turkey Trot collected 1,652 lbs of food for over 6,600 meals and raised over $1,600 for Harvest Hope to purchase turkeys for its Thanksgiving meals.
"The generosity of the Heathwood community is remarkable and a testament to the giving nature of our students and families," said Maria Madden, Head of Middle School. "As a school, we truly value providing students with hands-on service learning experiences, like the Turkey Trot that benefits Harvest Hope and has the ability to make a difference to local families in the Midlands."
As record inflation is pressuring already stretched budgets during the months of November and December, Harvest Hope is seeing an increased need for food assistance throughout our community.  
The rise in prices on the shelf as well as supply chain issues are also making it more difficult for those willing to help. For community members who are fortunate enough to be able to give, they are encouraged to donate non-perishable food items such as macaroni and cheese, peanut butter, canned fruits, vegetables and proteins, boxes of pasta or bags of rice to help Harvest Hope feed those facing food insecurity.
You can also get involved by:
Signing up to volunteer at one of Harvest Hope's branches.
Donating financially to help purchase food and keep trucks on the road.
Hosting a food drive or donating most needed items to help keep shelves stocked.
About Harvest Hope Food Bank
Harvest Hope is building a hunger-free tomorrow in 20 counties across South Carolina. Rescuing food from stores that is at risk of being discarded, as well as sourcing food from the community and producers, they distribute it to local food pantries and through multiple feeding programs. These programs provide food for some of SC's most vulnerable citizens – children, seniors, and rural residents who don't have access to reliable transportation to grocery stores. Annually, Harvest Hope provides over 22 million meals to neighbors in need across their service area. Learn more at harvesthope.org.