Heathwood Cross Country Wins Boys and Girls SCISA State Championships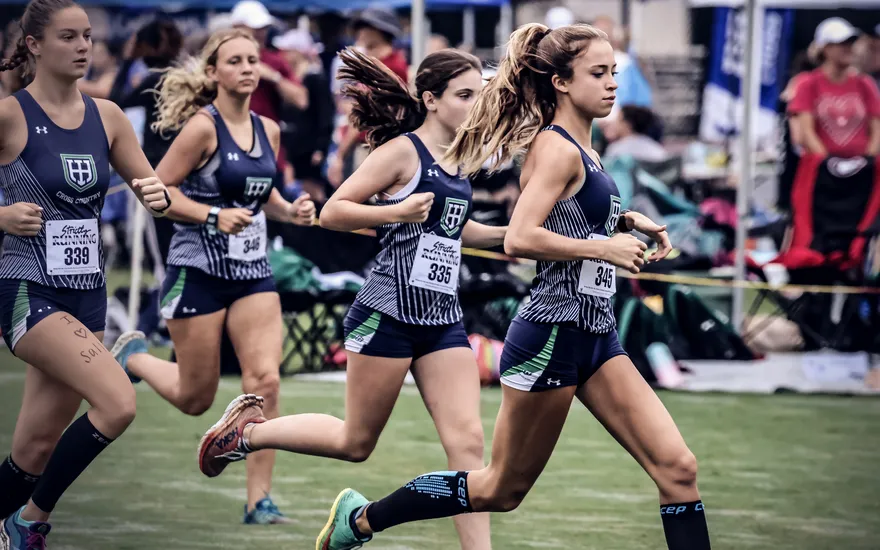 Congratulations to both the Heathwood's Boys and Girls Cross Country Teams for winning 2022 SCISA State Championships. This is the Girls Cross Country Team's second consecutive SCISA State Championship.
Madelyn Gomez ('24) was named the SCISA Girls 2022 Individual 4A Cross Country Champion for the third consecutive year.
The teams were proud to honor the memory and legacy of Coach Cindy Scannella. Coaches Willis Ware and Jeri-Katherine Sipes and the Highlanders embodied Coach Scannella's famous phrase "embrace the suck" as they battled a tough field.
The Girls Cross Country Team had four runners finish in the top six. The team was led by Madelyn Gomez, Mary Frances Iseman, Annabel Martin, Lydia Smith, Reston Wood, Ouita Elliott, and Madeline Hurst.
The Boys Cross Country Team had four runners finish in the top 10 and six runners finish in the top 20. The team was led by Jackson Engh, Matthew Black, Jack Willcox, Dean Brook, Ben Gisewhite, Conor Greer and Austin Herndon.
This was not the only individual championship that Heathwood claimed in the fall season of 2022. Sophia Conner was named the 50 Free & 100 Free Swimming State Champion. Congratulations to Sophia and Madelyn!