Heathwood Theater Wins Multiple Awards at the SC International Thespian Festival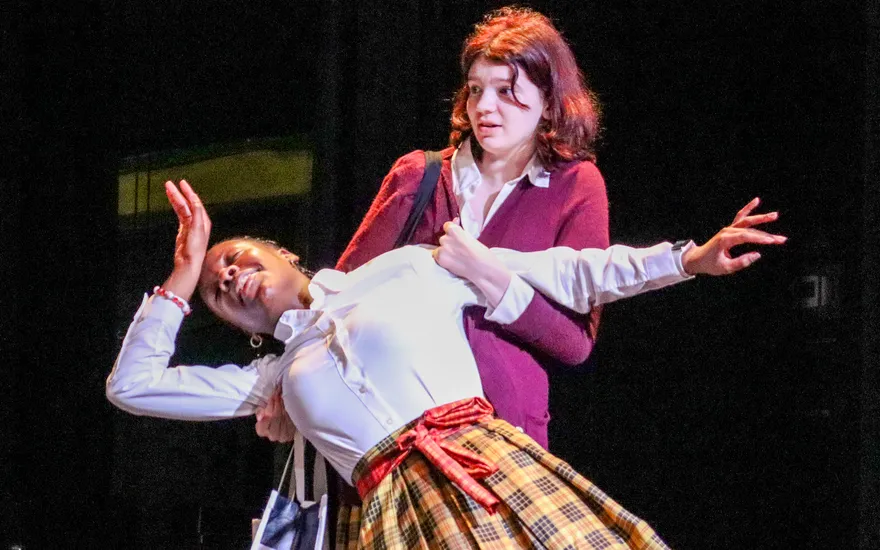 Heathwood thespians won many awards at the Palmetto Dramatic Association / SC International Thespian Festival at USC Upstate. Held from February 24th thru 26th, this festival included one act performances from 27 independent and public schools from all over South Carolina. Over 700 students were in attendance. Students entered various individual event categories for adjudication by judges, using rubrics created by the National Educational Theatre Association. The weekend was spent observing performances, competing with a one act that must be under 40 minutes (including setup and breakdown of set and props), attending workshops, and competing in individual event categories.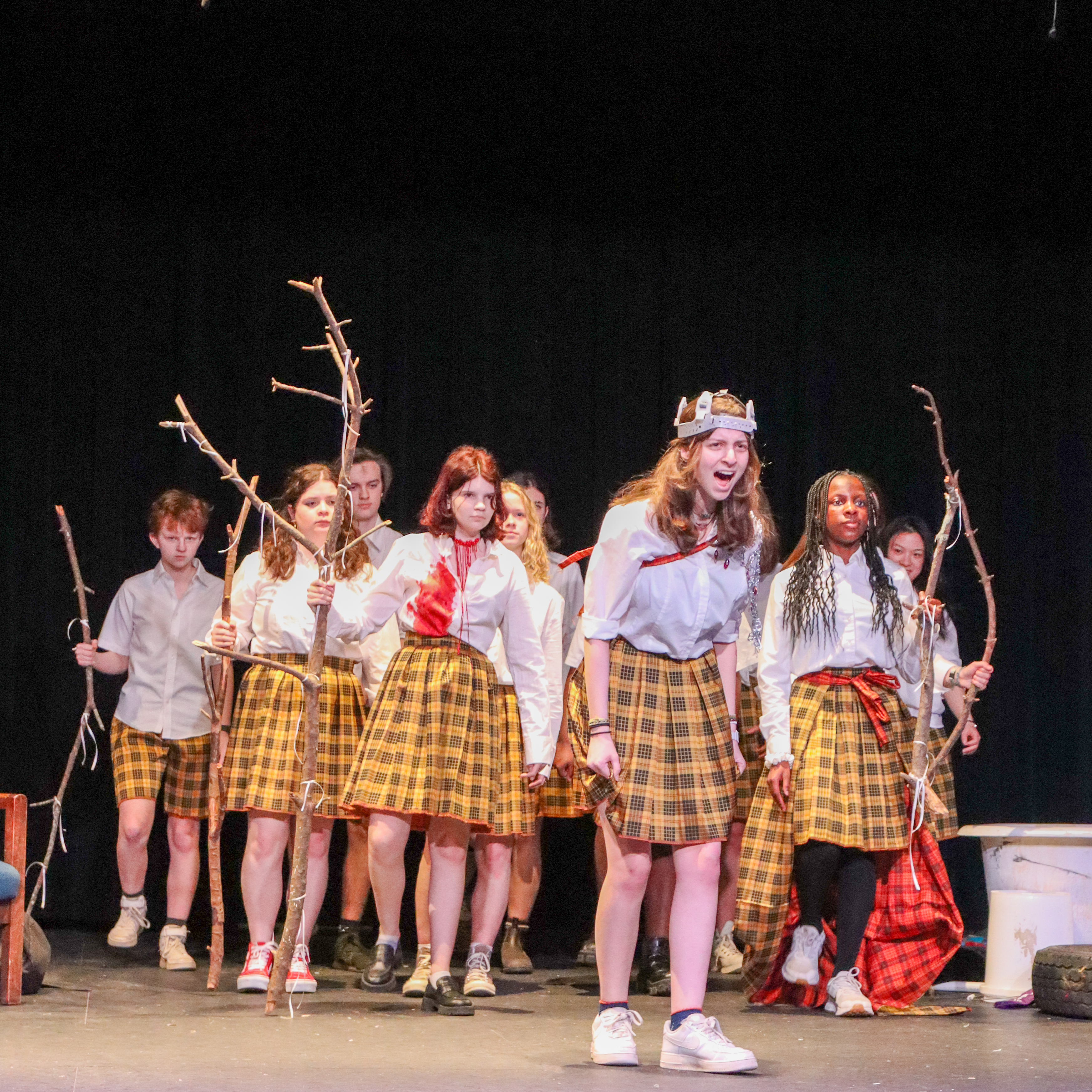 This year Heathwood thespians performed a one-act set titled Mac Beth, adapted by Erica Schmidt from Shakespeare's MacBeth. The adaptation is set in an abandoned lot where students gather to perform their own interpretation of the tale, and some of the students get caught up in the story and take things a bit too far. For Mac Beth, Heathwood was awarded the following by the one act judges: Excellent in Play Production, Judges Award for Innovative Use of Stage Violence and Horror, Excellent in Acting for junior Regan Williams as Lady MacBeth, and Honorable Mentions in Acting for sophomore Cam Beck as MacDuff and junior Cherry Zhang as Messenger and Murderer One.
The following students were recognized for awards by judges for Individual Events Events: Cam Beck, Superior Monologue Performance (from King Lear and Puffs); Webb Hodges, Superior Costume Construction and Superior Solo Musical Theatre ("No One Else" from Natasha, Pierre & the Great Comet of 1812); Madeline Kunz, Superior Solo Musical Theater ("Everything and More" from Twisted); and Elliott Cox and Madeline Kunz, Superior Duet Musical Theatre ("Evening Prayers" from Carrie: The Musical).
Webb Hodges was selected twice for the Best of State Showcase for his costume construction and solo musical performance. In order to be selected for showcase, a student must have the top score in that particular category.
The Upper School Theater will be performing our 40-minute Mac Beth this week in the Belser Auditorium on Wednesday, March 1 at 5:00 p.m., Thursday, March 2 at 5:00 p.m., and Friday March 3 at 3:30 p.m.. The Friday one act performance will be followed by the Heathwood thespian Individual Event performances. Tickets are $5 and can be purchased in advance, either in the Campus Center lobby before each performance or online at heathwood.seatyourself.biz.