Heathwood Wins 1st Place Twice at the Annual SCISA Math Meet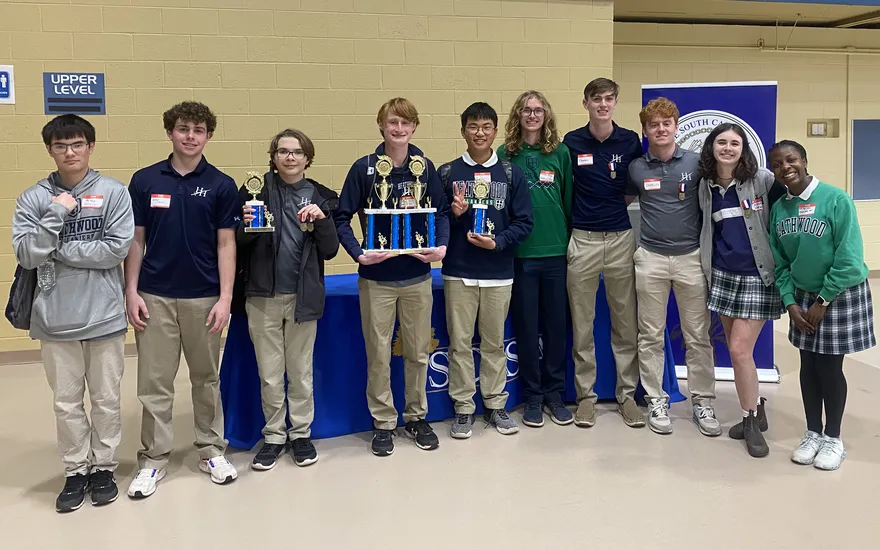 Two Heathwood Math Teams took home 1st and 3rd place in the annual SCISA Math Meet. They competed against 20 teams from 14 Division 1 High Schools from across the state.
Individually, Will Koon placed 1st among all participants, Asher Zhong 2nd, Joseph Hauk 6th, Annie Benoit 9th, and Charles Willcox and Thomas Wheeler tied for 10th.
Go Hall!