Heathwood Wins 2022 Black History Quiz Bowl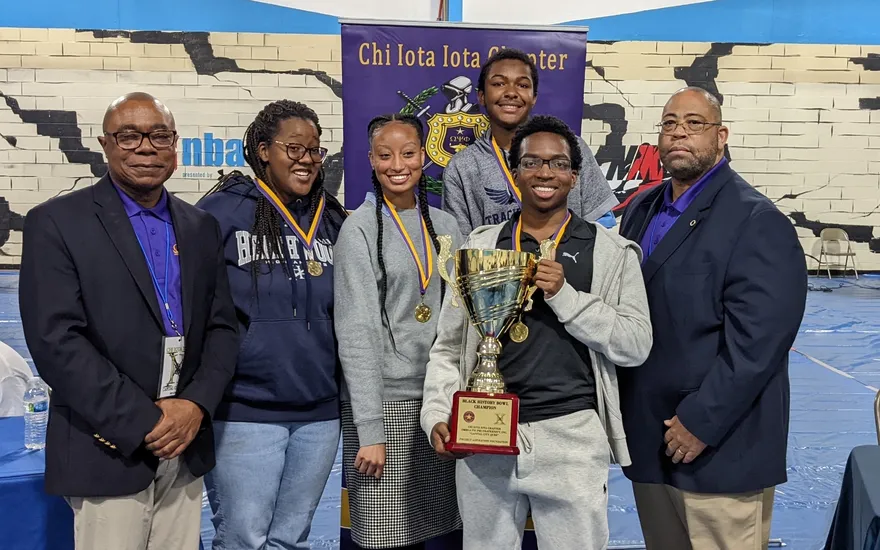 Heathwood Upper School students Justin Ansley, Kayla Barnes, Allison Davis, and Edgar Jackson finished in 1st place on in the 2022 Chi lota Chapter of Omega Psi Phi Black History Quiz Bowl.
Held at Bethel AME Church on March 27, the Quiz Bowl challenged students from across the greater Columbia area with question in the categories of History, Science & Exploration, Arts, Politics & Military, Entertainment, Business & Education, Sports, and Local History.
The Heathwood team was supported by faculty advisors Willis Ware, Brionna Zimmerman, and Elizabeth Grove. Mr. Ware said the students amply deserved their win: "A month of meeting together and going over practice questions, as well as the students' practice on their own paid off. I could not be prouder of the students and the way they represented the school and their families."