Joe McCants Earns 2022 Devanny Award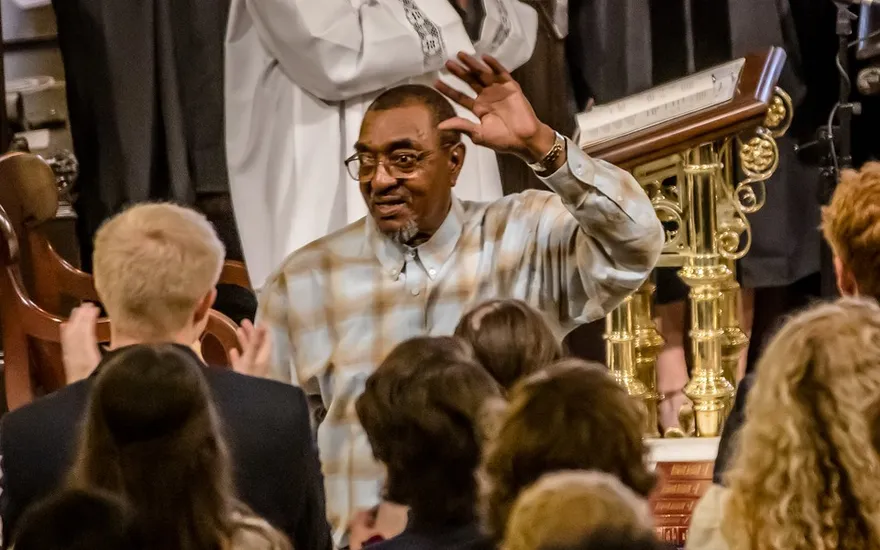 Longtime Heathwood groundskeeper Joe McCants was honored at this year's Commencement service as the 2022 recipient of the Earl H. Devanny Memorial Award.
Named in honor of Heathwood's Head of School from 1972 – 1977. The Devanny Award is given each year to a member of the Heathwood Hall community who has been significant in the development of the School and who reflects values and principles upon which Heathwood Hall was founded.
When Joe McCants began working at Heathwood in the summer of 1979, the School had only been at its current location for five years. Over the next 43 years, Mr. McCants has been instrumental in transforming what was initially barren, brown farmland into the lush green campus we have today. Described by colleagues as hardworking, resilient, quiet, humble, and thoughtful, he has served under eight heads of school and been here long enough to see almost three full generations of Highlanders progress from preschool to graduation.
"Joe's honorable commitment to the School is inspiring," said head of School Chris Hinchey. "He has tended to the beauty of our campus for 43 years, and his time at Heathwood is characterized by a passionate commitment to both Heathwood Hall and the people within our community."