Middle School Turkey Trot Raises $15,200 for Harvest Hope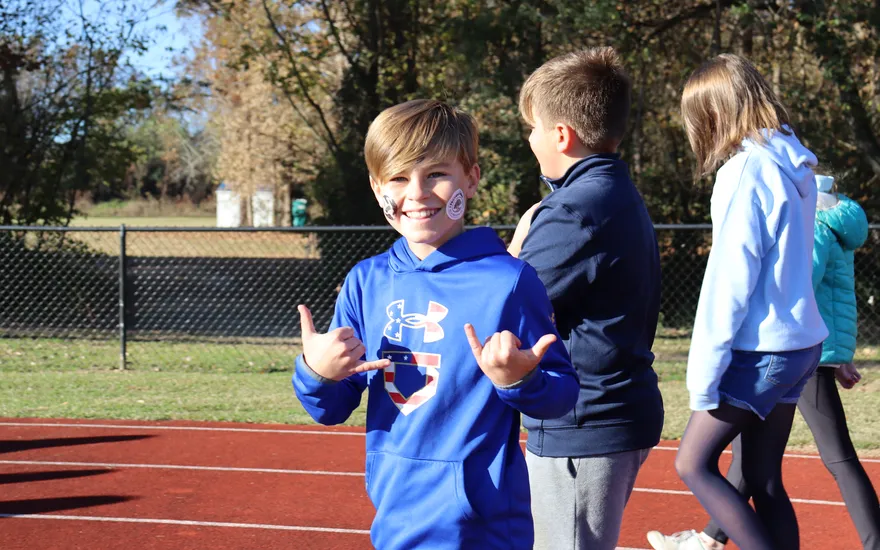 The 2021 Middle School Turkey Trot was a resounding success, raising $15,200 and collecting 153 turkeys for Harvest Hope Food Bank.
A longstanding Heathwood tradition, the Turkey Trot brings the entire Middle School community together to walk, run, or dance around the Heathwood track on the morning of the Tuesday before Thanksgiving. Students collect donations of money and turkeys from family and friends to support Harvest Hope at what is always a time of particularly critical need.
The Turkey Trot not only builds community among Middle School students and faculty but also is a key component of the Middle School's Service Learning curriculum. Through their work on service projects like the Turkey Trot, students in each division at Heathwood learn about problems in the community and explore how to address them. In the Middle School, service learning is centered around issues related to hunger. In addition to service work and fundraising, students research the history of these issues and learn about organizations like Harvest Hope that seek to address them.